U.S. F-22 Raptor stealth jets to fly out of northern Australia amid South China Sea tensions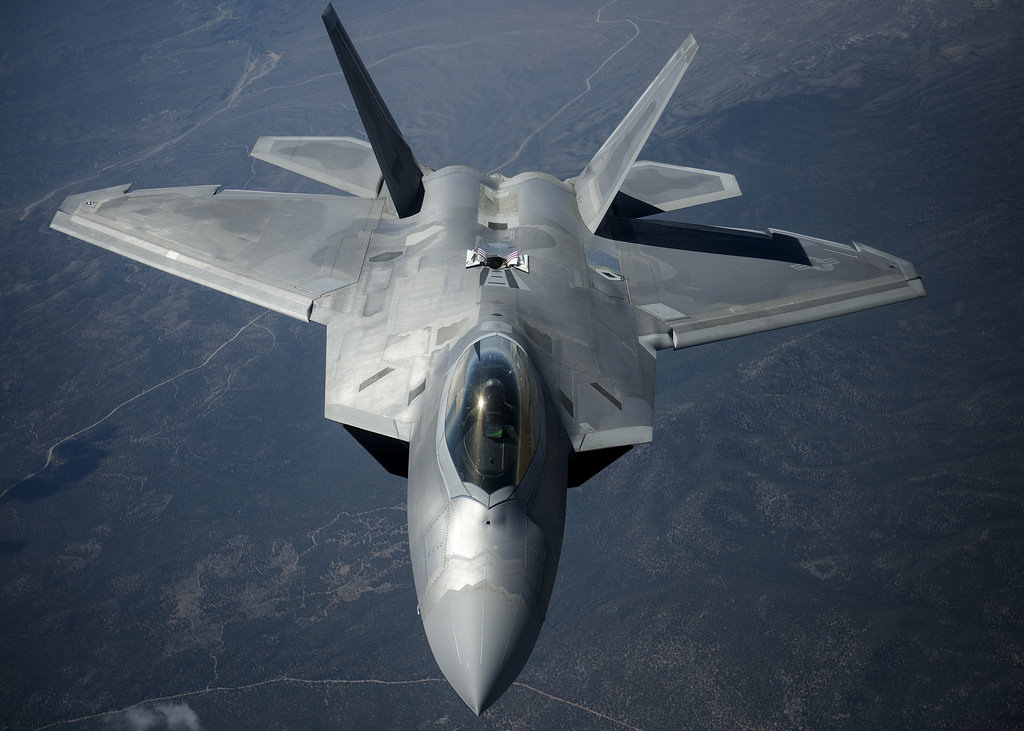 Starting in 2017, Australia will host U.S. military aircraft, including F-22 Raptors, to maintain a "credible combat power" in the region and send a convincing message to potential aggressors.
The Royal Australian Air Force will start joint training with U.S. F-22 Raptor aircraft over Australian territory next year.
This is one of the effects of the agreement signed by Adm. Harry Harris, Commander of the U.S. Pacific Command, and Australian defense head Air Chief Marshal Mark Binskin.
Speaking at the Lowy Institute in Sydney, Harris said that the U.S. and Australia "are exploring greater integration of fifth generation fighter deployments to Australia and plan to see significant activities in 2017."
The RAAF is acquiring knowledge on 5th gen. aircraft thanks to the involvement in the Lockheed Martin F-35 Lightning II program, but the Joint Strike Fighter won't enter active service with the Royal Australian Air Force until next decade: the first F-35A will arrive in Australia in 2018 and the first squadron, No 3 Squadron, will be operational in 2021.  All 72 aircraft are expected to be fully operational by 2023.
Since the F-22 is the only fifth generation fighter already in service in good numbers, the U.S. Air Force has a plan "to bring down some F-22s to work with Australia to demonstrate the airplane and some of the unique maintenance and other aspects of fifth generation airframes," Harris said.
Although Raptors have already visited Australia in the past to attend airshows, the announced deployment of the world's most advanced multi-role aircraft in the north of the country would also have a deterrence purpose: according to Harris, maintaining a "credible combat power" in the region will send a convincing message to potential aggressors.
Like China, whose island-building in the South China Sea poses a threat to the freedom of navigation and overflight.
The presence of F-22s in northern Australia follows similar deployments to Japan: the USAF has started rotating fighters to Pacific Command bases in March 2004 "to maintain a prudent deterrent against threats to regional security and stability" and in January 2016 a dozen Raptors were deployed to Yokota, near Tokyo, to "promote" stability following North Korea's nuclear test.
The deployment of a handful of stealth jets some 2,000 nautical miles from the South China Sea is rather symbolic unless it is considered as the part of a wider military build-up around the troubled waters of the Indo-Asia-Pacific theater.
On Aug. 9, 2016 three B-2 Spirit bombers with the 509th Bomb Wing, have deployed to Andersen Air Force Base, in Guam, to conduct extended deterrence operations in the region. B-1B Lancers ("Bones" in accordance with the nickname used by their aircrews) have also been deployed to Guam to support the U.S. Pacific Command's (USPACOM) Continuous Bomber Presence mission
U.S. Navy aircraft carriers regularly conduct dual carrier strike group operations in the Western Pacific and sometimes also in the South China Sea, East China Sea and Philippine Sea. Last June, two nuclear-powered flattops operated simultaneously in the area, working also alongside two U.S. Air Force B-52 Stratofortress (bombers launched from Andersen Air Force Base, Guam in a maritime attack training sortie. In the same period, Washington also deployed to the Philippines the first temporary detachment of Navy EA-18G Growlers with the ability to perform both electronic escort missions on U.S. ships and spyplanes frequently shadowed by Chinese spyplanes or intelligence gathering ships and Electronic Attack missions against Chinese radars on the disputed islands.
Image credit: U.S. Air Force
Related articles
Salva