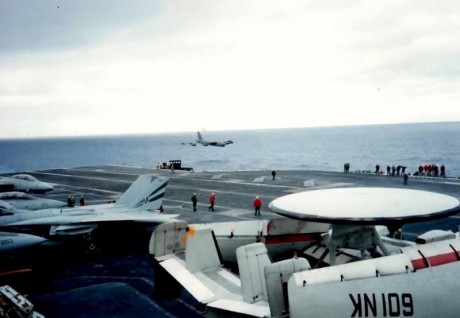 Published by the cool Team Stratofortress Facebook page, this image is one of the few showing how low the B-52 bomber can fly next to a supercarrier at sea.
Image credit: via Team Stratofortress
You'll find some other images showing this kind of flypast on the Web but, provided it was not photoshopped, this is the only I've seen so far taken from on board the aircraft carrier.
By the way, note the typical nose down attitude of the Stratofortress on straigh flight.
Related articles