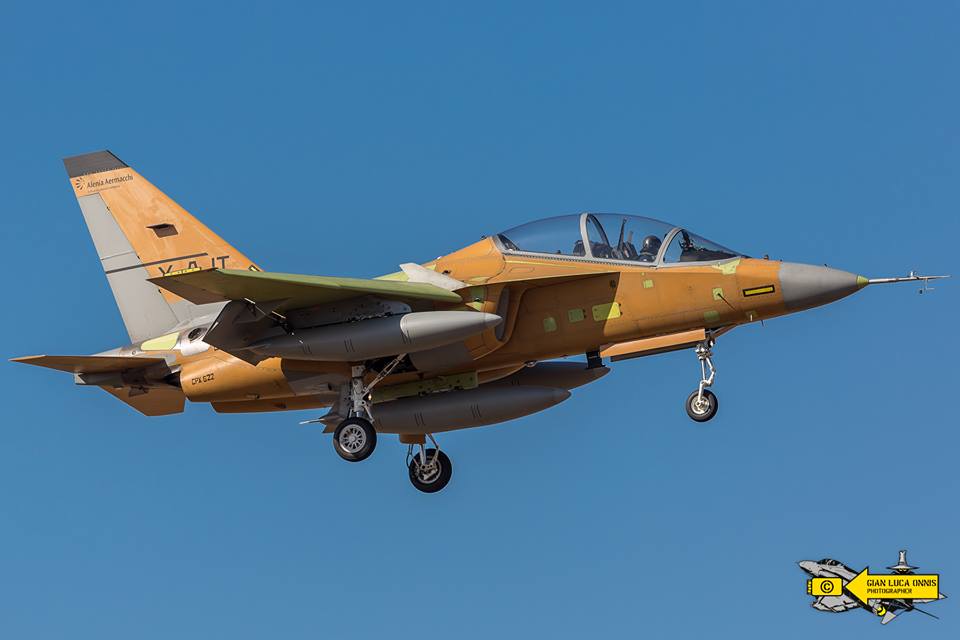 The M-346 "Master" Advanced Combat Trainer is getting a new type of fuel tank.
Taken at Decimomannu airbase by The Aviationist's contributor Gian Luca Onnis, the above picture shows an M-346 "Master" advanced combat trainer carrying three 630l (450kg) external fuel tanks
Interestingly, the shape of the fuel tanks is different from that of the drop tanks initially carried by the Master prototypes (as those shown in the image below) which resembled th 500l (380kg) type carried on outer wing pylons by Italian Air Force AMX light fighter bombers.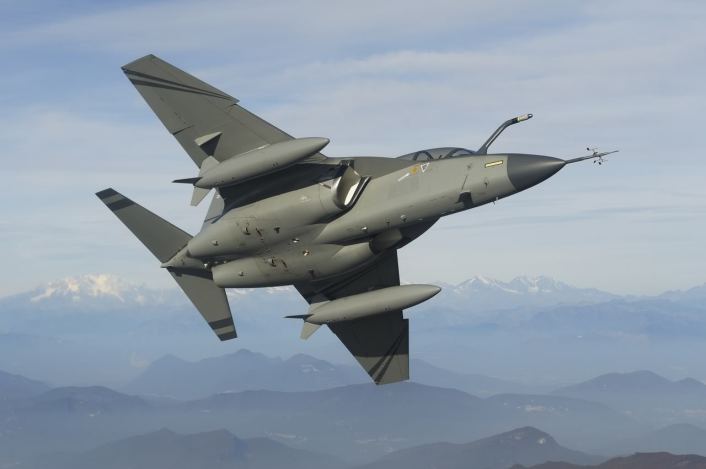 Although the new type of tank was showcased as part of the external loads of the M-346 at international air shows in the past, the plane was rarely spotted flying with this kind of tanks, let alone three of them.
The M-346 has been selected by the Italian Air Force, the Republic of Singapore Air Force, Polish Air Force, and the Israeli Air Force that will use the "Master" to replace the A-4 Skyhawks.
Image credit: Gian Luca Onnis
Related articles