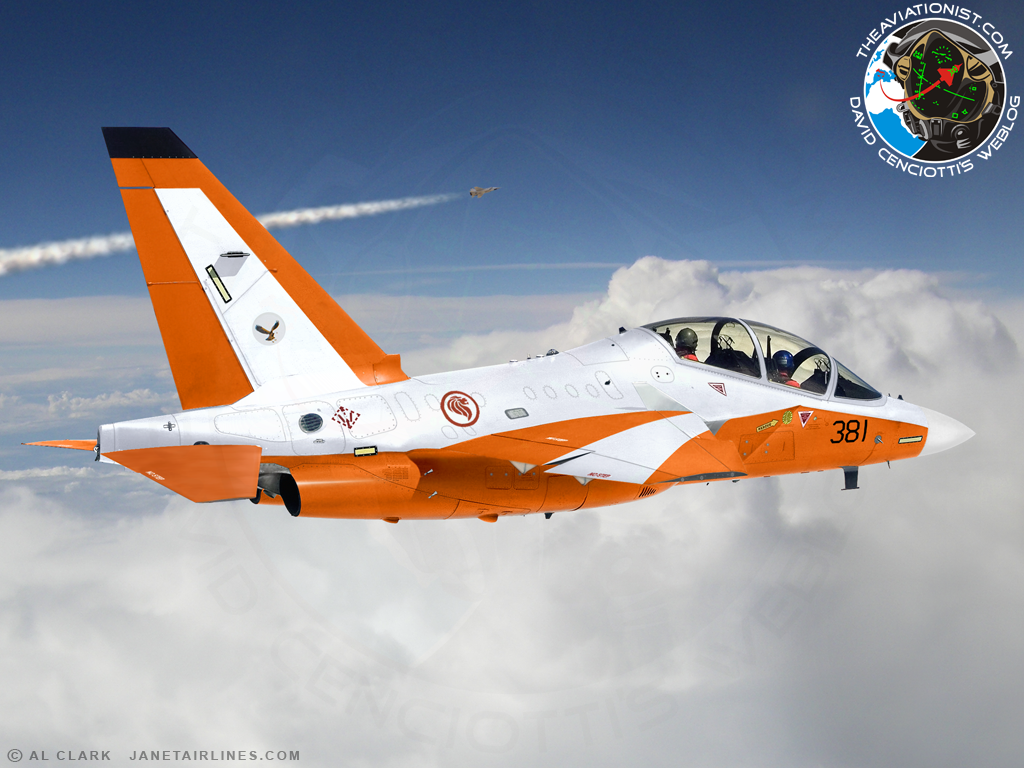 Although the Republic of Singapore Air Force (RSAF) stand at the recent Singapore Air Show showcased a scale model of the Alenia Aermacchi M-346 Master in an two-tone grey color scheme, the are rumors that the actual livery of the first M-346A could be similar to the orange and white one of the old Siai S211s.
Therefore, after publishing the M-346 in Heyl Ha' Havir colors,  I've asked Al Clark to draw another digital mock-up of the Master advanced trainer in vintage RSAF colors (and squadron markings).
Image credit: Al Clark for The Aviationist
Beginning this year, the first of Singapore's 12 M-346s will be delivered to the 150 Sqn at Cazaux, in France, where the RSAF's Advanced Jet Training detachment is currently flying the A/TA-4SU Super Skyhawk.