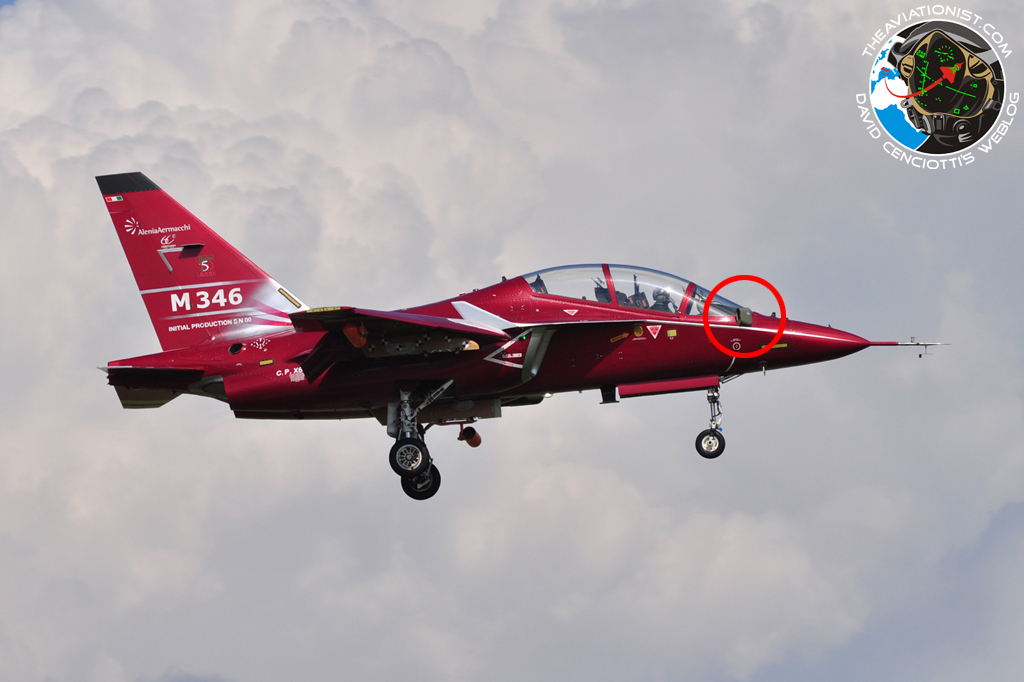 The following photograph was taken by Roberto Zanda last week.
It shows the M-346 currently involved in a testing campaign at Decimomannu airbase with a strange device installed on the right hand side.
Most probably it is something like a camera used to film the weapon delivery tests or a large mirror that gives the pilot the possibility to observe the drop (even if it seems to me a bit unlikely).
Image credit: Roberto Zanda
The M-346 "Master" was selected as advanced combat trainer by the Italian Air Force, Israeli Air Force and Republic of Singapore Air Force.
Related articles