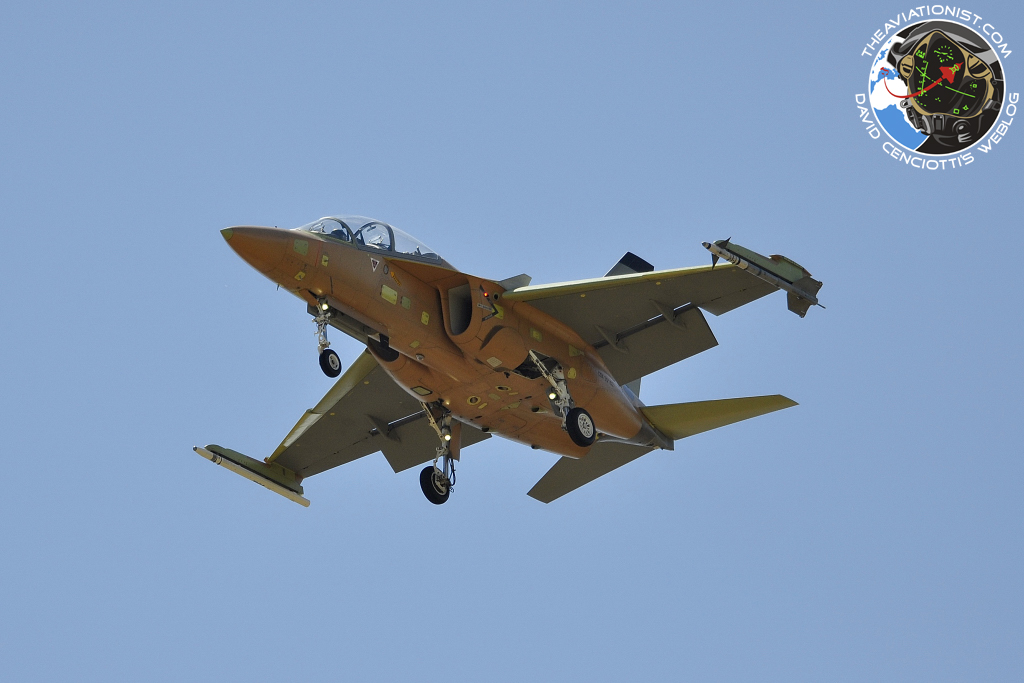 Taken by Giampaolo Mallei at Decimomannu airbase, in Sardinia, Italy, on Jun.25, the following images show the M-346 csx55152 flying with an (inert) AIM-9L Sidewinder on the wingtip pylon, a configuration rarely seen so far (it was spotted with a similar load only in February 2012 during tests conducted at Alenia Aermacchi factory, in Venegono).
Hence, after the first air-to-ground weapon delivery tests the "Master" is currently deployed to Decimomannu to validate the air-to-air configuration.
Image credit: Giampaolo Mallei
The image below was taken by Giovanni Giuseppe Gioi a few days earlier. Although the plane does not carry any ordnance, the photograph is particularlyinteresting as it shows the patchworked "color scheme" of the jet, still waiting to get a real paint job.
Image credit: Giovanni Giuseppe Gioi
The M-346 advanced combat trainer was selected by the Israeli Air Force, by the Republic of Singapore Air Force as well as the Italian Air Force.
Related Articles