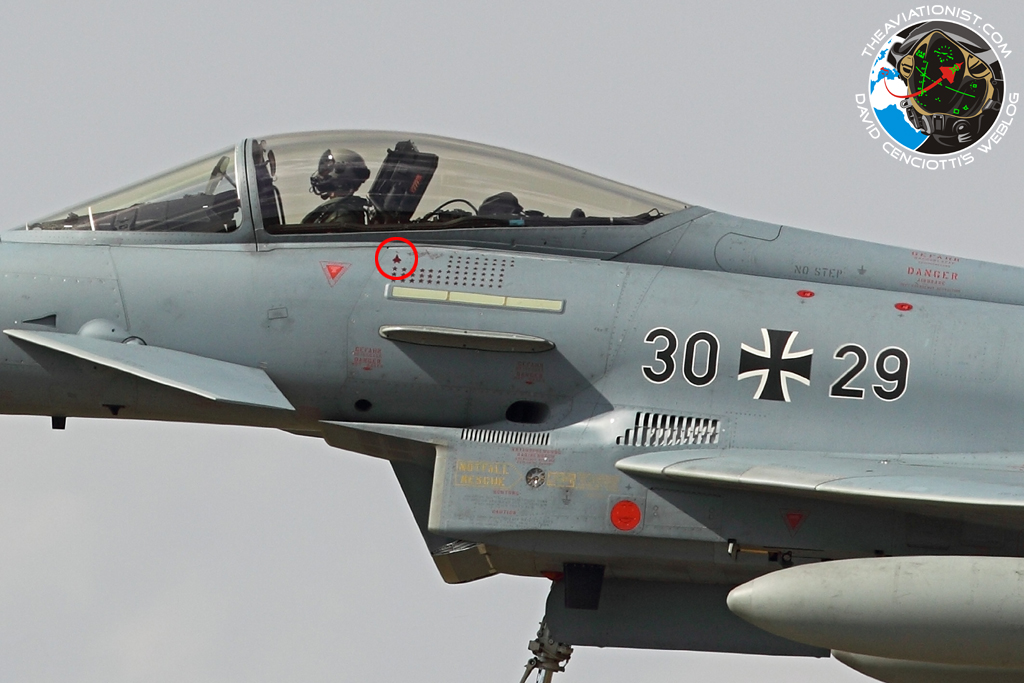 As the majority of the readers of The Aviationist already know, there are very different opinions as to the outcomes of the dogfights between the U.S. Air Force F-22 Raptors and the German Air Force Eurofighter Typhoons during the recent Red Flag – Alaska.
Was the F-22 "overwhelming" or was it "salad" for the Eurofighter's pilots lunch (that recounted several Raptor kills)?
Anyway, as the following photos taken by Dietmar Fenners at Neuburg on Jul. 18 seems to show, the German Air Force is particularly proud of the simulated shot down of several F-22s achieved during the mock engaments.
To such an extent two planes boast some F-22 Raptor kills.
Hence, at least in a (possibly unrealistic) WVR (Within Visual Range) air-to-air engagement with the Typhoon, the Raptor is not invincible.
However, as already explained several times, simulated  kills scored during dissimilar BFM engagements don't prove a fighter plane is better than another one, and are almost meaningless unless the actual Rules Of Engagement (ROE) and the training scenario are known.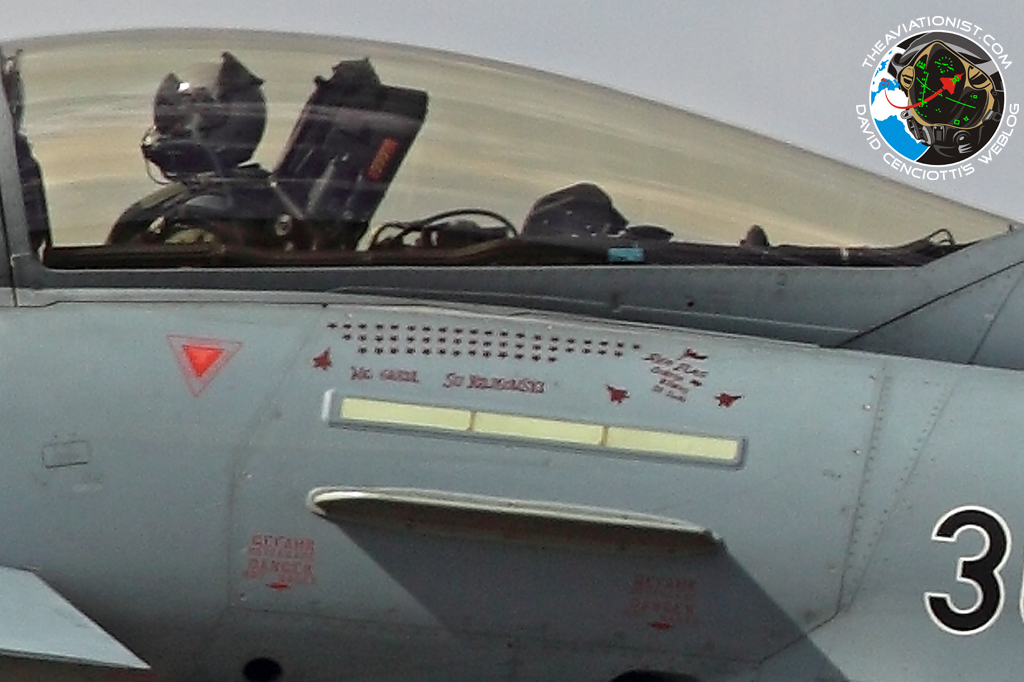 Image credit: Dietmar Fenners
Related Articles