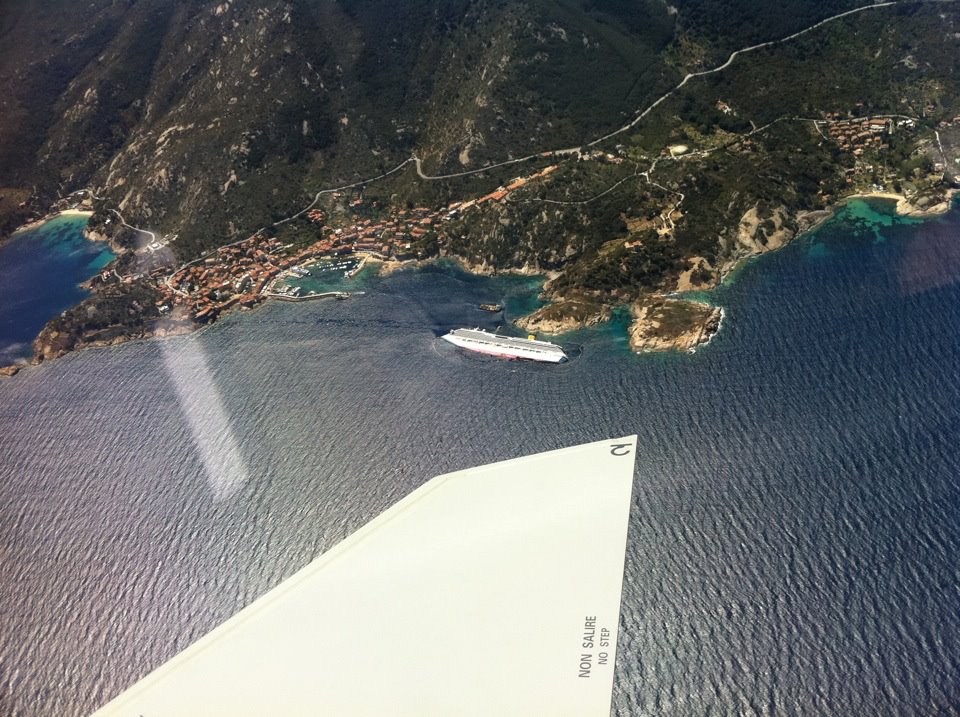 The Costa Concordia cruise ship that ran aground aground on rocks off the Isola del Giglio Island, Italy, has been photographed from almost every angle: on the Internet you can find pictures showing the luxury cruise ship as it lies half-submerged on its side, taken by scuba divers, by the crew members of the helicopters involved in the rescue operations, as well as by satellites.
However, the image below, is the first one taken by a fast jet, I've seen online so far.
It was taken by Raffaele Beltrame from a Eurofighter Typhoon (the one in the picture is the combat plane's canard).
Image: courtesy of Raffaele Beltrame
Related articles