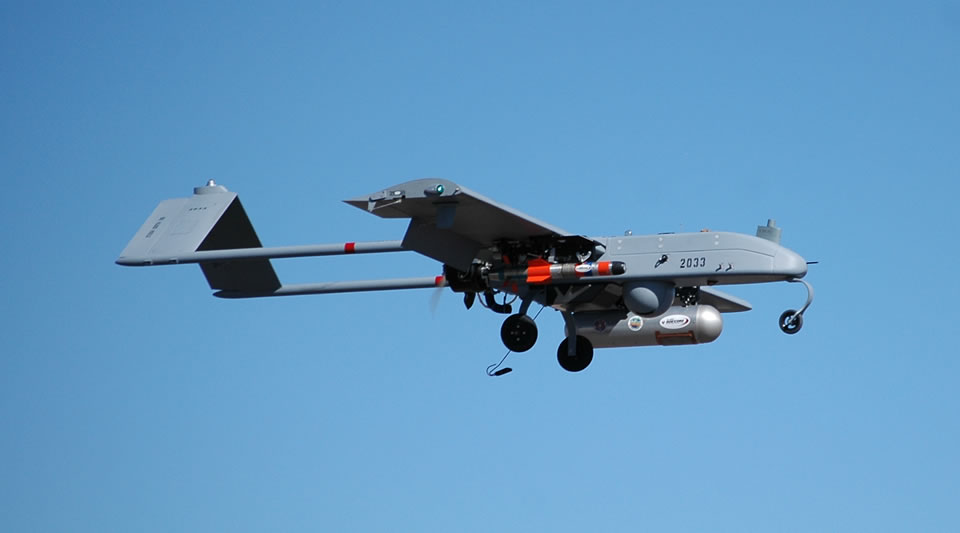 Once used only to perform ISR (Intelligence Surveillance Reconnaissance), drones are getting new weapons day after day confirming a growing trend to arm current UAVs (Unmanned Aerial Vehicles) in order to make them capable to perform UCAVs (Unmanned Combat Aerial Vehicles) missions.
Lockheed Martin has developed a new weapon: a drop-glide bomb called Shadow Hawk.
Shadow Hawk is the first weapon designed to be dropped purely by gravity from a UAV (Unmanned Aerial Vehicle).
Weighing in at 4.9kg (11lb) the bomb has a diameter of 6.9 centimeters (2.75 inches) and is guided by laser designator attached to the drone.
The weapons first launch was from a RQ-7 Shadow at Dugway Proving Grounds in Utah on Mar. 28, and the munition, released from an altitude of 5,100 feet, impacted its intended target only 8 inches from the laser spot center at a speed of 460 feet per second.
After the first successful launch, more tests ahead for the new lightweight, low cost PGM that can be delivered by the Shadow UAV.
Richard Clements for TheAviationist.com
Image credit: Lockheed Martin via Defense-Update
Related articles