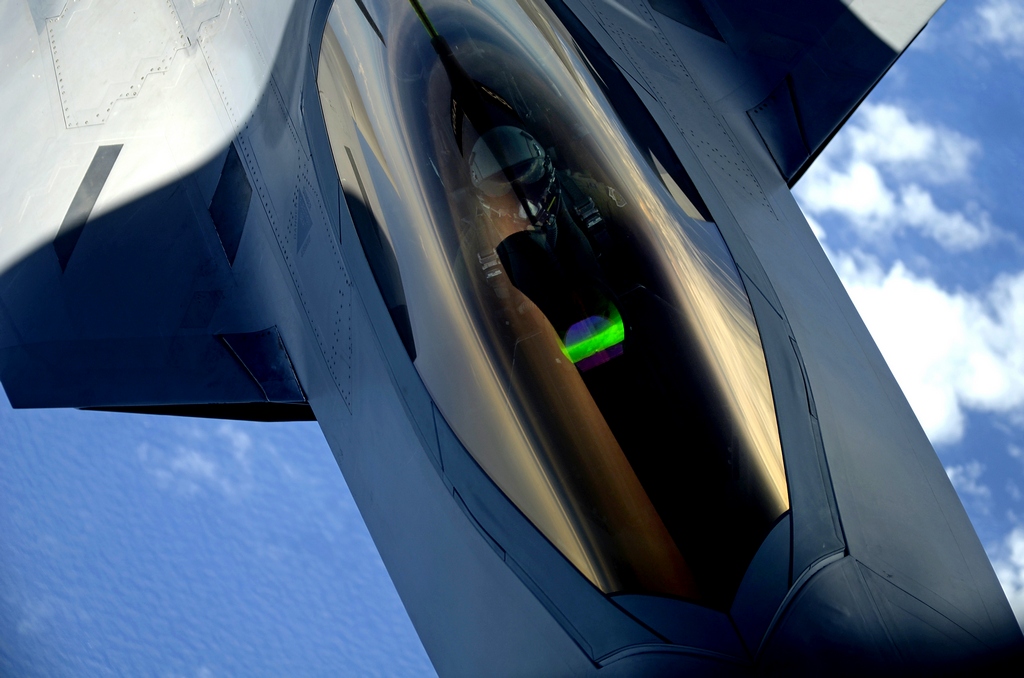 This cool close up picture shows how an F-22 Raptor appears from the boom operator's windown on a KC-135 Stratotanker of the 756th Air Refueling Squadron, Joint Base Andrews Naval Air Facility, Maryland.
The Raptor belongs to the 1st Fighter Wing  from Joint Base Langley-Eustis, Virginia.
The U.S. Air Force F-22 recently flew against the German Air Force Eurofighter Typhoon at the Red Flag – Alaska. The GAF pilots and Eurofighter officials reports of the outcome of WVR (Within Visual Range) confrontation of the two combat planes are controversial.
Image credit: U.S. Air Force
Related Articles