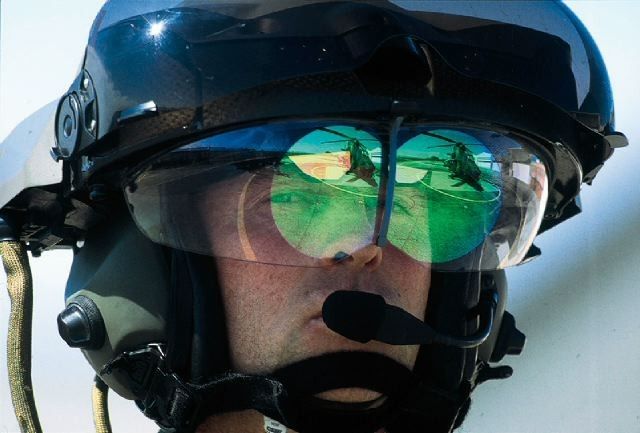 During the Farnborough Airshow 2012, Thales announced that its TopOwl Helmet Mounted Sight and Display (HMSD) has been selected by the Operation for Joint Armaments Cooperation to be flight tested on the Airbus A400M "Atlas".
Scheduled between June 2012 and April 2013, the tests will have to validate the use of the HMSD by the military transport aircraft crew during night missions.
Image credit: Thales
TopOwl incorporates a night vision function: it provides the same levels of performance as the latest generation of night vision googles (NVG) with a significantly higher level of comfort for the wearer, enabling pilots to fly long missions in complete safety.
The TopOwl visor-projected intensified night vision image is a vast improvement over conventional night vision optics by providing far superior environmental perception along with excellent peripheral vision (something lacking in other systems).
TopOwl itself isn't new, having already been combat proven in Afghanistan and Libya during night missions by attack helicopters, but it's the first time the system is going to be used in a fixed wing aircraft.
Richard Clements for TheAviationist.com
Image credit: David Cenciotti
Related Articles