Photo: C-5 Galaxy refuels from a KC-135. Boom operator point of view.
Taken on Jun. 11, this image shows a C-5B Galaxy from Travis Air Force Base as seen from the boom operator station on a U.S. Air Force KC-135R Stratotanker aircraft assigned to the 191st Air Refueling Squadron, 151st Air Refueling Wing (ARW), Utah Air National Guard.
Indeed, even if their endurance is impressive, even Galaxy cargo planes might need to be air-to-air refueled in combat.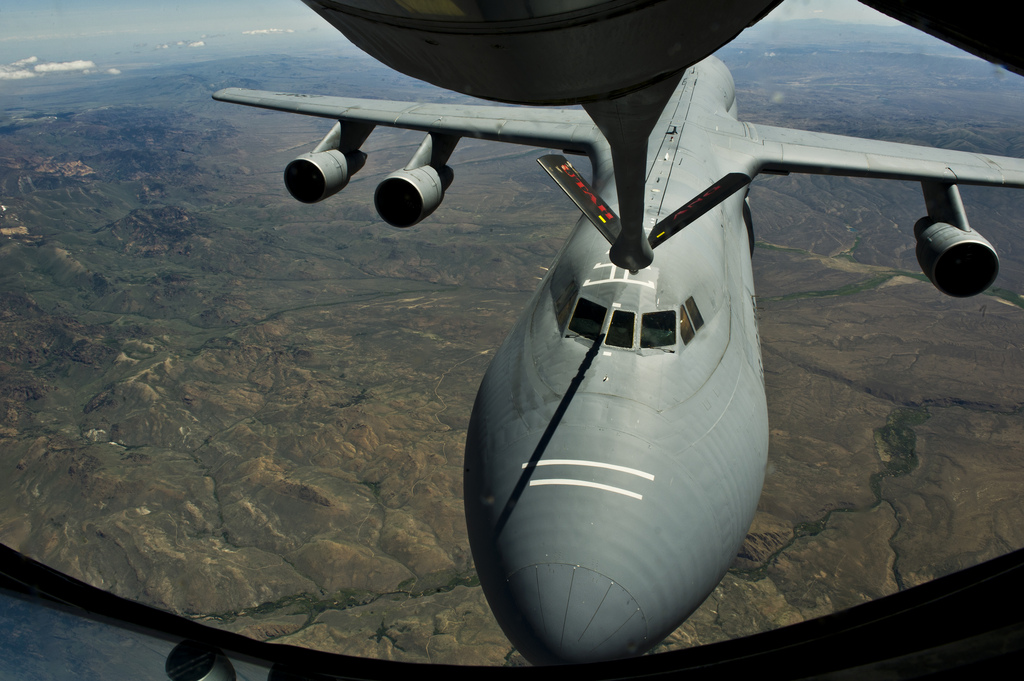 DoD photo by Staff Sgt. Stephany Richards, U.S. Air Force/Released
Related Articles