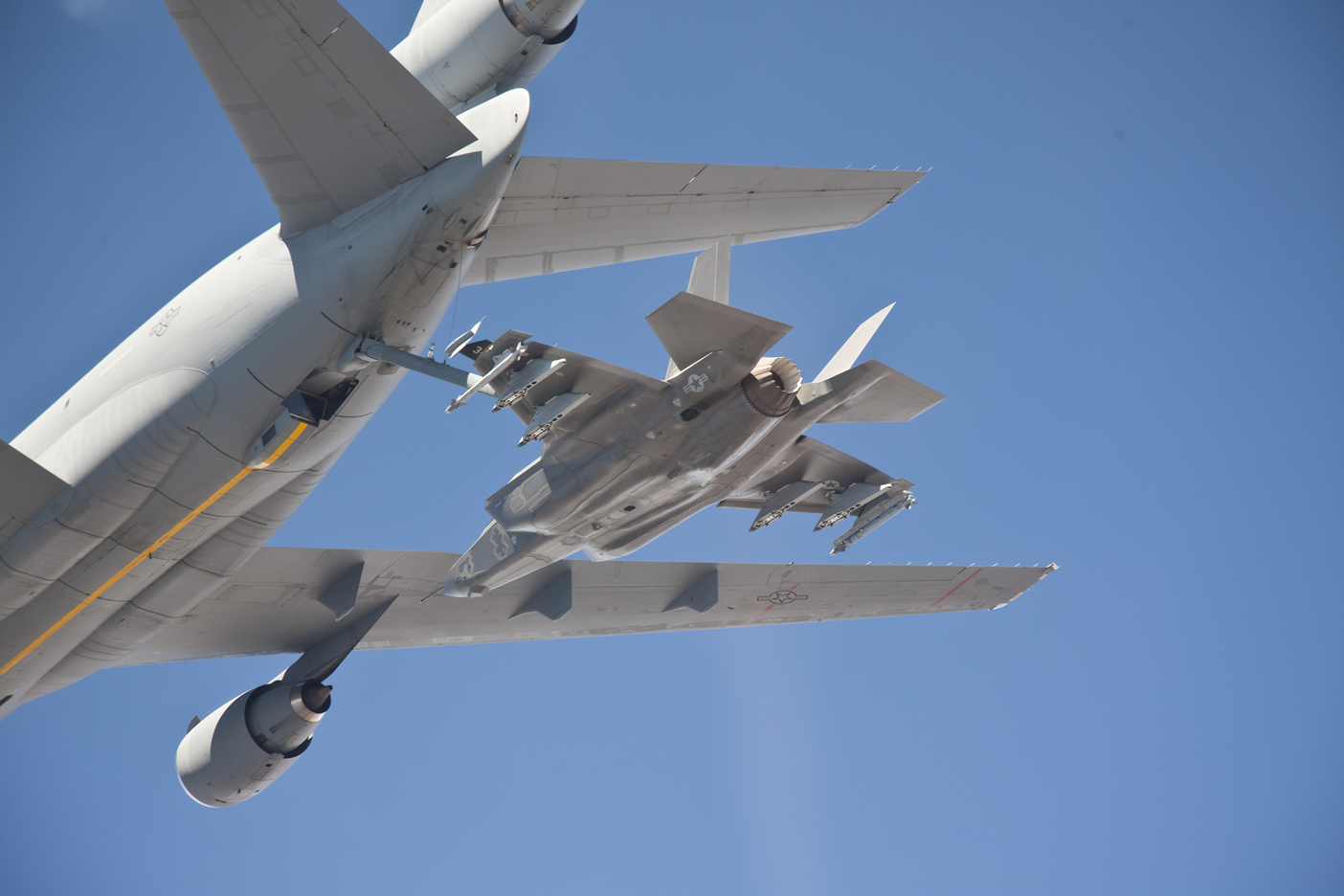 On Saturday, Apr. 21, an F-35A Lightning II CTOL (conventional takeoff and landing aircraft) operating from Edwards AFB, achieved the first in-flight refueling mission from an Air Force's KC-10 while configured with external weapons.
Piloted by U.S. Air Force Lt. Col. George Schwartz,  the test aircraft, known as AF-4, flew with two external inert AIM-9X weapons and four external stores. Even if they are not visible in the picture, internally, the jet was carrying two Joint Direct Attack Munitions and two Advanced Medium-Range Air-to-Air Missiles.
During the 2-hour mission tested the flying qualities of the aircraft while maneuvering with external weapons. Weapons separation testing will begin later this year.
Image credit: Lockheed Martin
Related articles