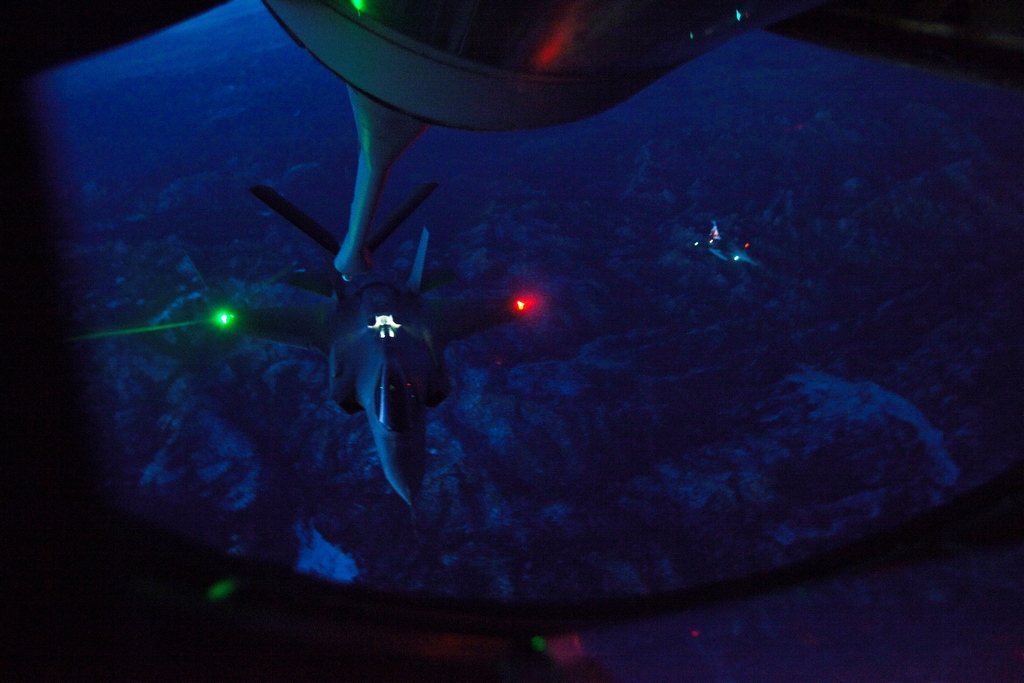 On Mar. 22, 2012, the F-35 completed the first night air-to-air refueling during a test mission from Edwards AFB, California.
Piloted by U.S. Air Force pilot Lt. Col. Peter Vitt, AF-4, an F-35A conventional takeoff and landing variant, met with an Air Force KC-135 tanker and successfully received fuel through the Stratotanker flying boom.
Thanks to the gas received through the JSF's receptacle, Vitt's sortie lasted more than three hours.
After qualifying with the KC-135, the F-35 Integrated Test Force at Edwards AFB will also conduct night refueling tests with the KC-10.
Image credit: Lockheed Martin photo by Matthew Short

Related articles