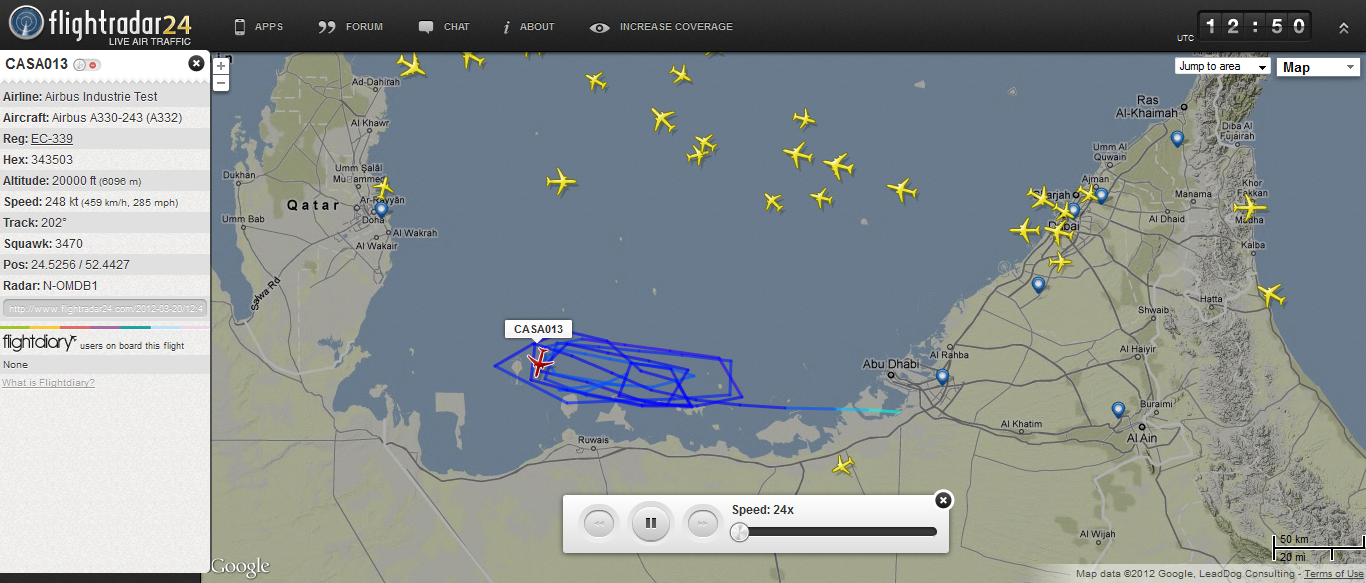 Airbus Military has been very busy recently adding another two combat types able to be refueled from its A330 MRTT tanker aircraft, which has been ordered in three examples by the UAE Air Force.
The company, which is part of the EADS conglomerate, has performed several test flights out of Al Dhafra airbase near Abu Dhabi with the UAE AF F-16 Block 60 and the Mirage 2000 fighters. The tests, which included aerial refueling during climbs, descents, turns as well as straight and level flight were performed at a range of altitudes and speeds.
Even if the F-16 has already been qualified to be refueled from the A330 tanker this was the first time a Block 60 with the large conformal fuel tanks and a slightly different wake footprint than the older version of the F-16, has taken on fuel. Tests have involved aircraft in various loadouts.
The same tests were also performed on the Mirage 2000, including the two seat version with different loadouts as well as different fuel loads.
During the refueling tests of the Mirage the two underwing refuelling pods were used both to refuel a single jet and two jets at the same time. The F-16, that in the past were tested with a removable IFR (In-Flight Refueling) probe to take fuel from a hose-and-drogue tanker, used the Air Refuelling Boom System (ARBS).
For those interested in tracking some air-to-air refueling flights, please consider that they often appear on both Planefinder and Flightradar24 since the A330 MRTT broadcasts full ADS-B data from its Mode-S transponder.
For instance, using the radio callsign "CASA 013" the A330 EC-339 could tracked on Mar. 20, 2012 performing a refueling mission between FL240 and FL280. Click here to see the route followed by the MRTT during that sortie.
The track flown on Mar. 19, 21, 22 and 25 can be found as well using the playback feature of FR24.com.
Antonio Caramazana, Vice President Programme Director Airbus Military Derivatives, said: "It is very satisfying to qualify another two aircraft type as receivers for the A330 MRTT and we look forward to entry into service with the UAE Air Force later this year."
The air crew training for the A330 with UAE pilots is currently taking place in Spain with the first two MRTT's due to be delivered before the end of the year. The training of the aircrew takes place at Airbus' training facility near Madrid and included not just the pilots but the refuelling operators too all using state of the art simulators.
Written with The Aviationist's Editor David Cenciotti

Image by Richard Clements