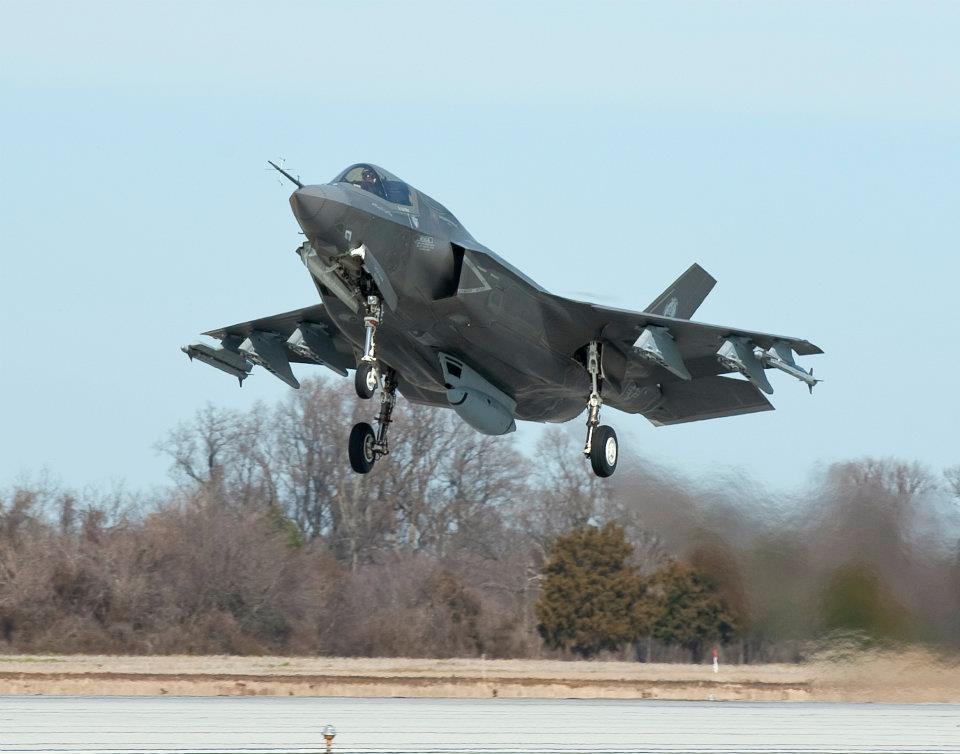 This image was posted on the Naval Air Systems Command (NAVAIR) few hours after I published the F-35 progress report with all the 2012's updates.
On Feb. 22, six days after the first F-35A CTOL (Conventional Take Off and Landing) had flown with external stores, even the STOVL (Short Take Off and Vertical Landing) variant of the Joint Strike Fighter, flew for the first time with external weapons.
Noteworthy, along with the AIM-9X carried by the CTOL, the F-35B carried a never seen before (at least in photo) white 25 mm gun pod on the centerline.
Its particular shape was probably designed to fit in the triangular space between the fuselage weapons doors.
Image credit: Lockheed Martin