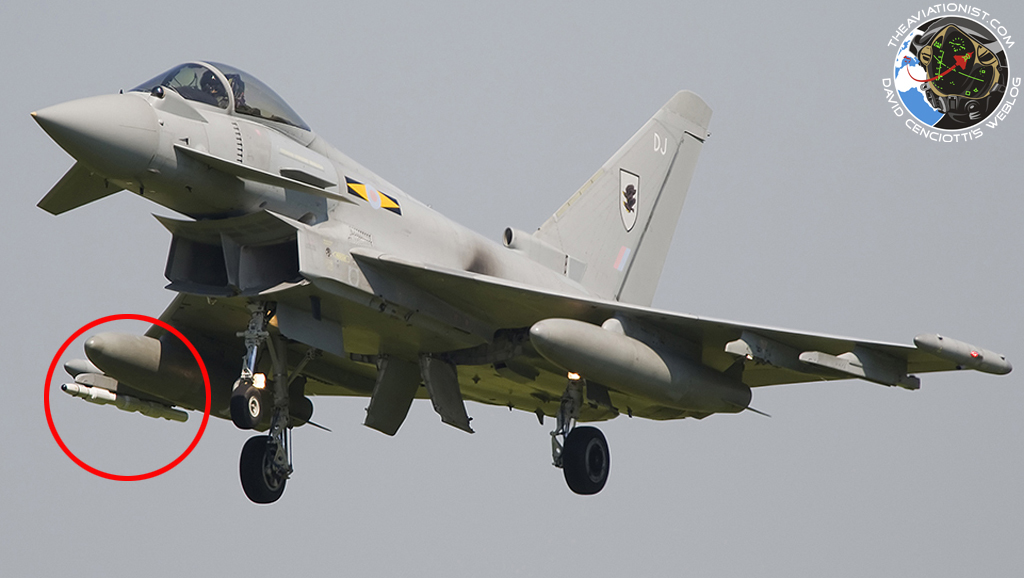 Update Jun. 10, 2012 15.30 GMT
The following image was taken by The Aviationist's contributor Alessandro Fucito at RAF Coningsby on May 28. It shows a local Eurofighter Typhoon FGR4 ZJ935 [DJ] belonging to the 11 Sqn landing at the end of a training sortie.
Noteworthy, not only the aircraft wears several Paveway LGB (Laser Guided Bomb) mission marks gained during the air campaign in Libya, but it carries a new kind of pod on a right wing's pylon.
Considered its position and shape it most probably is a sort-of Airborne Instrumentation Subsystem (AIS) pod used for ACMI (Air Combat Maneuvering Instrumentation) activities, but I'd like to know whether any of The Aviationist's reader is able to provide more details about this new (at least to me) pod.
Update: the pod has been positively identified thanks to the contribution of several readers as a RAIDS (Rangeless Airborne Instrumentation Debriefing System) used by the RAF since several years and first spotted on the Typhoon fleet in Oct. 2011.
Image credit: Alessandro Fucito
Related Articles