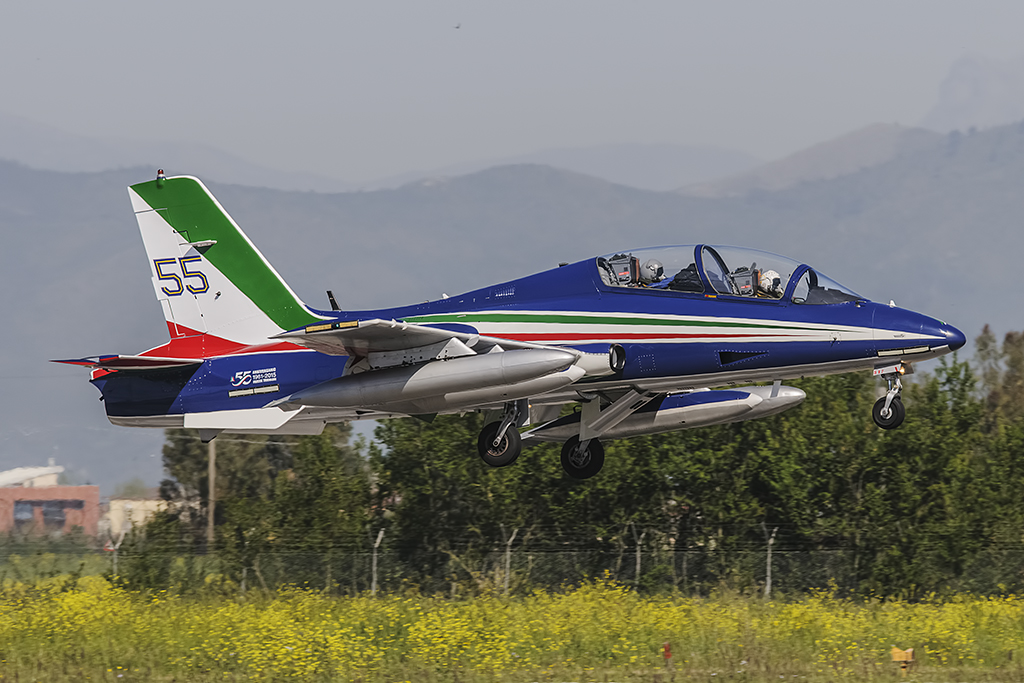 It's the first time the Frecce Tricolori paint one of their aircraft with a special color scheme.
The "Frecce Tricolori" display team, the only one in the world to perform a display with 10 jets, is equipped with a modified Alenia Aermacchi MB339A, a single engine tandem seat training and tactical support aircraft.
The aircraft of the Italian Air Force display team differ from the standard model serving with the Aeronautica Militare's 61° Stormo (Wing) at Galatina airbase by the presence onboard of the coloured smokes generation system fed from an under wing fuel tank filled with a colouring agent which is discharged through nozzles placed in the jet exhaust; by the fact it flies with no tip tanks to enhance maneuverability; and, above all, by the characteristic livery of the planes: blue, with tricolored stripes.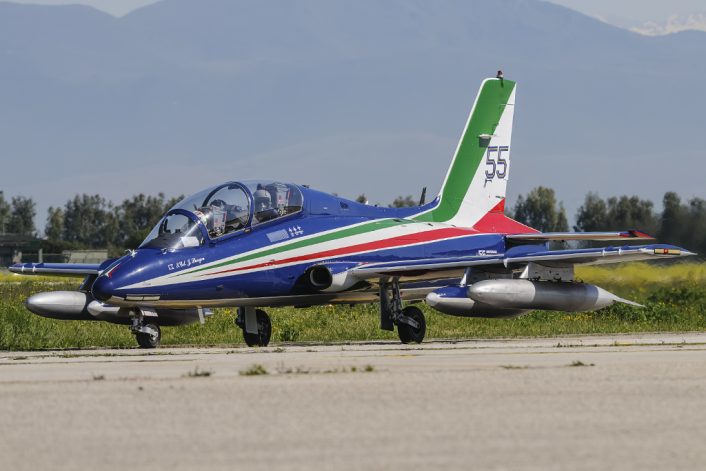 To celebrate the 55th anniversary of the team (actually, the 55th display season), the aircraft assigned to the Frecce Commander was painted with special tail (with the tricolored stripes that cover the whole of it), special silhouettes of the aircraft flown by the team since 1961 (F-86, G.91 and MB.339) and was given the celebratory number #55 (instead of the #0 carried usually sported by "Pony 0" the Commander's plane).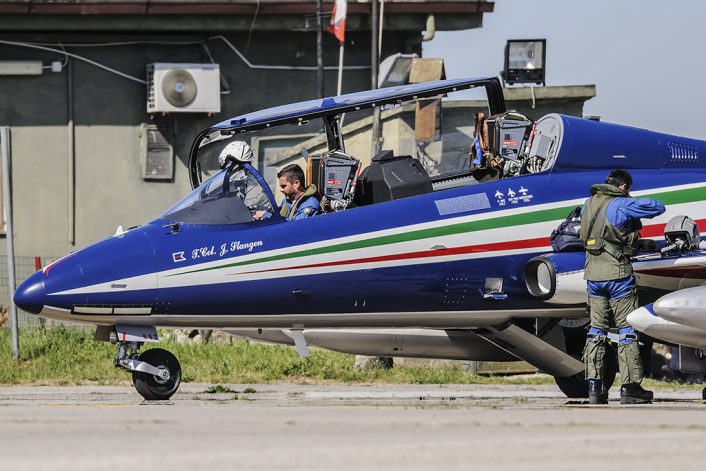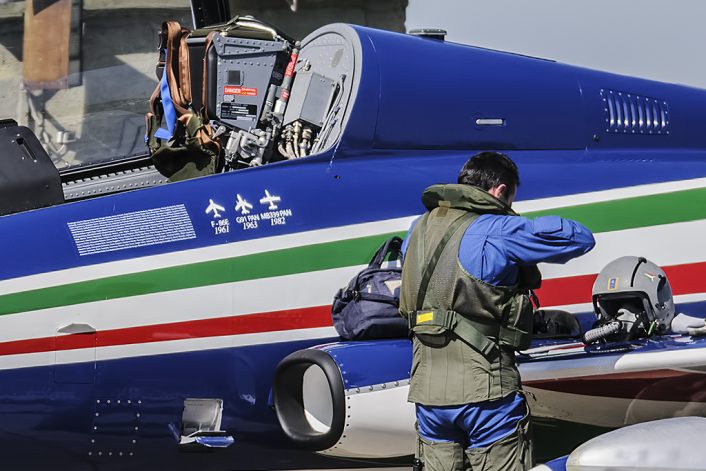 Five years ago, to celebrate its 50th anniversary, the aircraft of the Frecce Cdr was slightly modified by simply applying the number #50 instead of #0.
The images in this post were taken by The Aviationist's contributor Alessandro Fucito at Grazzanise airbase, where the Frecce had deployed for rehearsals, on Apr. 22.
Image credit: Alessandro Fucito
Related articles