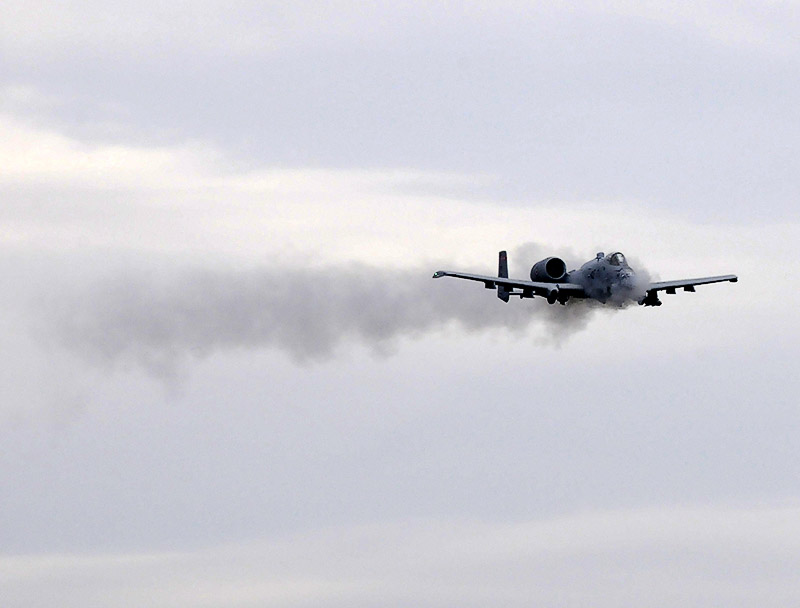 U.S. A-10s have arrived in Qatar to take part in regional exercises.
Six A-10 Thunderbolts and more than 120 personnel assigned to the 190th Expeditionary Fighter Squadron have arrived to Al Udeid airbase, in Qatar to take part in three major exercises in the region.
The Thunderbolts and accompanying servicemen are from the 190th Fighter Squadron, 124th Fighter Wing, at Gowen Field Air National Guard Base, Boise, Idaho.
Noteworthy, even though several platforms will participate in the drills, the focus of these exercises will be more heavily on the A-10 and aimed at sharing pilots expertise in several areas mastered by the Warthog: close air support, forward air patrol, and combat search and rescue.
Usually, combat planes already in theater support these exercises; however, as explained by the Air Force Central Command: "because of the increased operations tempo required to support real-world operations like Operation Inherent Resolve, the Air Force has tasked units not currently engaged in the combat operations to participate in the regional exercises."
According to the Air Force, the Air National Guard Thunderbolts have already taken part in one exercise but exact locations for the remaining two exercises are not released "due to host-nation sensitivities."
For sure, some local nation, possibly one of those already involved in the air war on ISIS in Syria and Iraq is due to attend the exercises. Worth of note is the way the U.S. Air Force and U.S. Navy have started to refer to the Persian Gulf.
Here is an excerpt from the official USAF press release (highlight mine):
"We want to give our young pilots the experience of flying in the Arabian Gulf and allow them to see what it's like operating with different procedures in different countries."
Although the name of the body of water between the Arabian peninsula and Iran is historically and internationally known as the Persian Gulf after the land of Persia (Iran), some Arab countries have disputed the naming convention since the 1960s. The U.S. military is frequently using the term Arabian Gulf instead of Persian Gulf, most probably as a sign of the Washington armed forces' will to follow local conventions or laws that ban the use of "Persian Gulf".
For instance, the caption of the photos that showed a French Navy Rafale operate from the USS Carl Vinson in the Persian Gulf, referred to the waters of the Persian Gulf as "Arabian Gulf".
Anyway, the A-10s are still heavily employed in theaters across the world in spite of their planned withdrawal.
Image above: an A-10 deployed at Al Udeid (U.S. Air Force)
Related articles