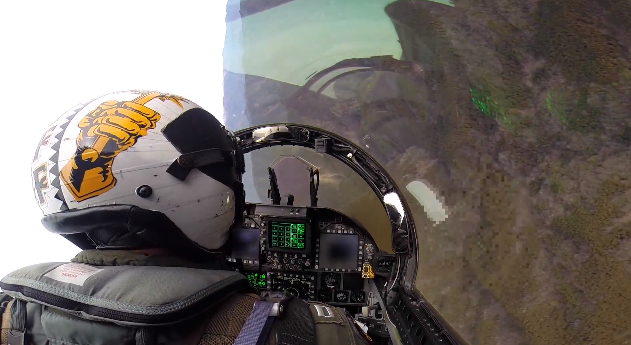 This is just supposed to be a teaser for a longer video…
Here's another really cool video filmed from aboard F/A-18E Super Hornets with the U.S. Navy's Strike-Fighter Squadron 27 (VFA-27) "Royal Maces".
Based at Naval Air Facility Atsugi, in Japan, VFA-27 is part of Carrier Air Wing 5 and is attached to the USS George Washington (CVN-73).
The video is just a teaser to this year's full-length cruise video dubbed "That's a Shack!" but it contains much interesting stuff, including the AGM-154 JSOW delivery as seen from the ATFLIR pod, low level flying in the canyons, dogfights and flight deck operations.
There's also some night footage, including a gun strafe practice with the M61A2 Vulcan nose-mounted Gatling-style cannon which creates a faster-than-light travel visual effect similar to that of some famous spacecraft out of science fiction movies.
Enjoy.
H/T to Rob for the heads-up
Related articles