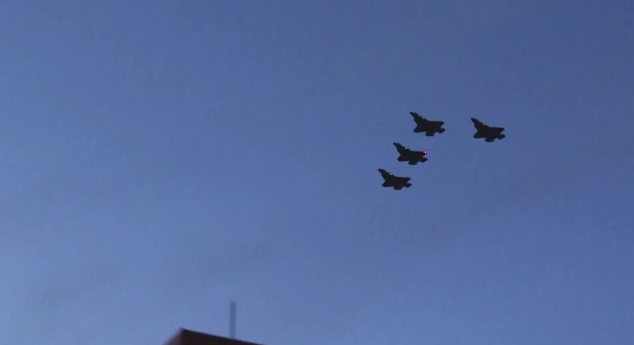 F-35 aircraft from the 61st Fighter Squadron at Luke Air Force Base, Arizona have done their first flyover at the 2015 NFL Pro Bowl.
On Jan. 25, the F-35s belonging to the 56th Fighter Wing from Luke Air Force Base performed the first ever Lightining II aircraft flyover opening the 2015 NFL Pro Bowl game at University of Phoenix Stadium in Glendale, Arizona at 6.00 PM LT.
According to one of our readers, "Cougar", "Jeb", "Merc", and "CATA" are the nicknames of the Joint Strike Fighter pilots of the 61 FS who performed the flyover.
Here below you can see one of the pilots preparing to strap in the cockpit.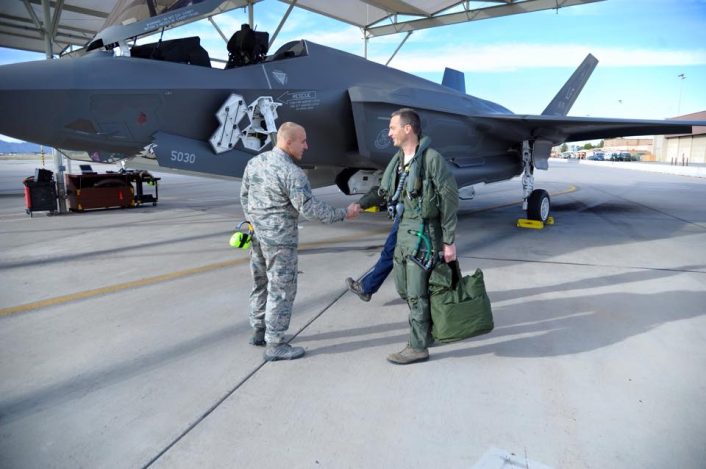 Here's the patch the 56th FW has produced to celebrate the event: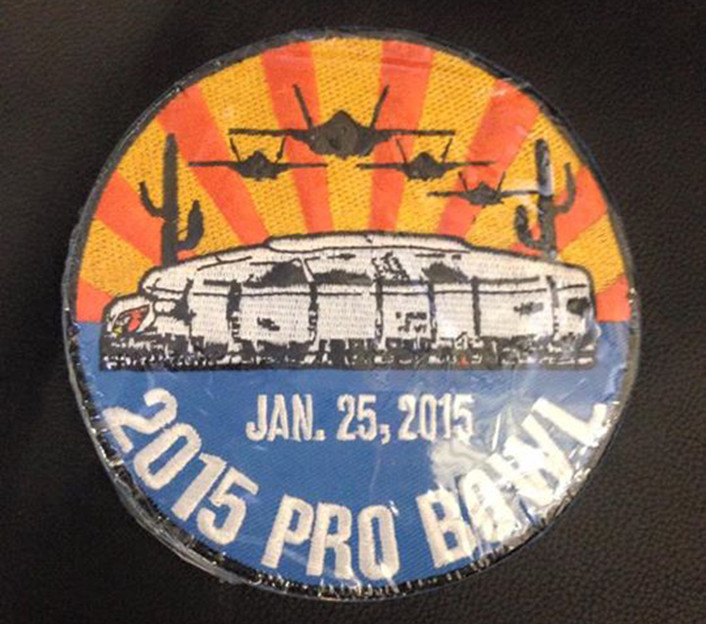 Here below is the video of the flyover, officially released by the U.S. Air Force.
Here's a clip shot from inside the stadium:
Image credit: U.S. Air Force / 56th Fighter Wing
Related articles