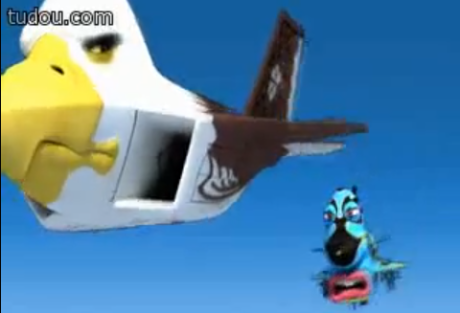 The following video is extremely funny.
Basically, it is an animated cartoon that features several very well known aircraft (including the B-2, the KC-10, the A-10 and many more ones) in a what can be considered the Chinese version of Planes, the upcoming spin-off of Pixar's Cars animated movie.
Even if you can't understand much of it (unless you speak Mandarin), you may get the general sense of the scenes and see how the story ends: with the downing of the two F-22 Raptor fighter jets escorting the B-52 Stratofortress bomber by a Chengdu J-10.
Obviously, the aircraft don't wear any distinguishing markings or national roundings; however, not only the aircraft type, but even the American Eagle sported by the two Raptors leave no room for mistakes.
Anyway, relax, it is just a funny cartoon.
Related articles