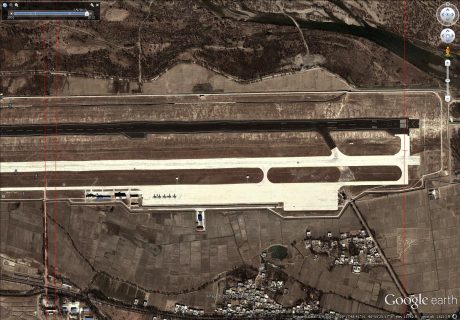 The following Google Earth screenshots were taken by The Aviationist reader Nicolae Sinu.
They show the airfield in Tibet where five Chinese J-11 fighter jets (indigenous Su-27 Flankers) appear to be based.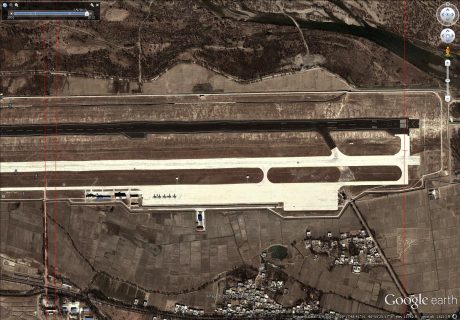 The base is a part of Chinese strategy of widening China's power in the Indian region and it is considered to be a response to the Indian air bases of Chabua and Tezpur in Assam region.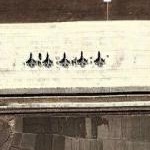 Image credit: Google Earth
Related articles