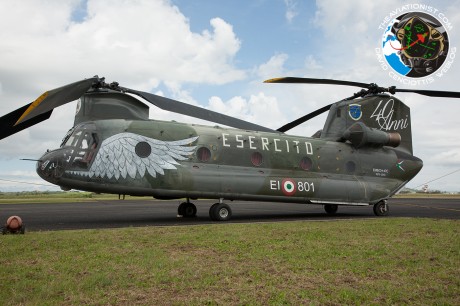 On May 17, the Italian Army celebrated the 40th anniversary of the CH-47 Chinook ("Cino" as it is nicknamed in Italy) helicopter with a ceremony held at Viterbo airport.
Along with the Chinook in a special color scheme, the ceremony featured a tactical event involving other assets of the Italian Army Air Cavalry: the A-129 attack helicopter and the NH-90, as the following images, taken by The Aviationist's photographer Giovanni Maduli show.
The NH-90 on the ground, boarding special forces.
Here below, the CH-47 with a Bambi Bucket.
Image credit: The Aviationist's Giovanni Maduli
Recent articles