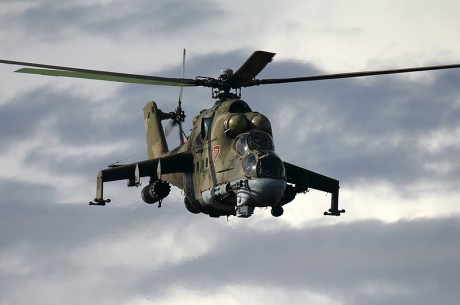 Taking into account the latest crisis events that include the Steadfast Jazz Exercise in Poland and the Zapad 2013 event, as well as simulated attack on Sweden, it is interesting that the Russian NATO counterpart, CSTO, is going to have own air force, as it was revealed by Russian documents last month.
Collective Security Treaty Organization is an intergovernmental military alliance between Armenia, Belarus, Kazakhstan, Kyrgyzstan, Russia and Tajikistan.
The eventual Collective Air Force (CAF) would be equipped with combat helicopters (provided by Russia, Belarus and Kazakhstan) to conduct CAS (Close Air Support) missions, and cargo planes, to move CSTO forces supporting the alliance's operations.
The CAF would have in Kant airport, in Kyrgyzstan, where a Russian Air Force contingent is already deployed, its main operating base.
However, the information may not be totally viable, as the budget of CSTO is tight.
According to defence24.pl analyst, Piotr Maciążek, two upcoming events could led to the creation of such air component.
First, NATO is preparing to withdraw its forces from Afghanistan, leaving the country unstable. The Russians have already claimed that they are going to send some 'peacekeepers' to the ex-Taliban-ruled country.
Second, the succession in Uzbekistan, which has a great chance of destabilizing the region.
Provided it can be funded by the participating countries, each providing the required assets, with its own Air Force, CSTO would have the capability to intervene in the region should the need to police it arise.