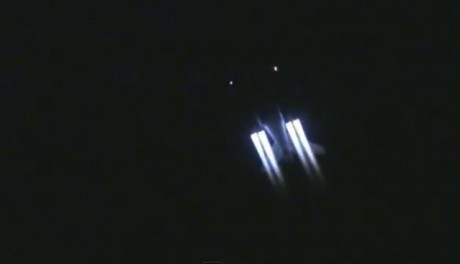 Here's another impressive video of a B-1 Lancer's night departure during Red Flag 13-2 currently underway at Nellis Air Force Base, Nevada.
Taken from a different point of observation, it shows one of the five Bones of the 28th Bomb Squadron (7th Bomb Wing) currently involved in the exercise, launching from runway 03R.
What's amazing is how long the bomber keeps the reheat on after taking to the air to accelerate, compared to lighter fighter jets.
Related articles