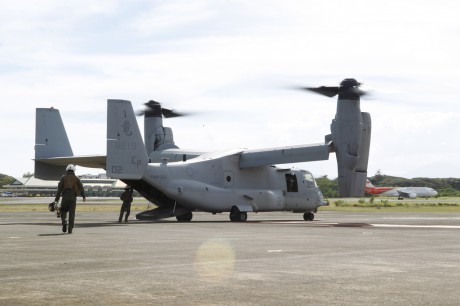 Whilst the USS Guardian remained aground on the Tubbataha Reef, U.S. forces conducted a three-day exercise with the Philippine Air Force (PAF) in Palawan.
The drills involved three MV-22 Osprey tilt rotor aircraft withMarine Medium Tiltrotor Squadron 265, Marine Aircraft Group 36, 1st Marine Aircraft Wing, 3rd Marine Expeditionary Force, out of Okinawa, Japan, that arrived at Antonio Bautista Air Base in Puerto Princesa, Palawan on Jan. 22.
At their very first time in the Philippines, the USMC's Osprey flew low-altitude training sorties along routes pre-approved by the local government and already used in previous flight training exercises.
Image credit: U.S. Marine Corps
Recent articles