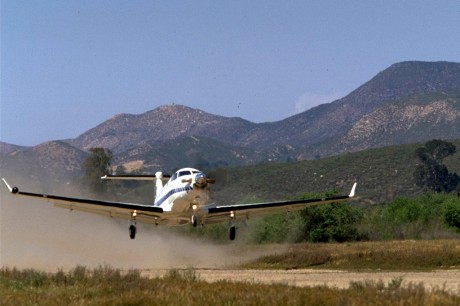 According to a U.S. official who spoke on condition of anonymity to the AFP on Jan. 12, the Pentagon would be evaluating the possible contribution to the French air campaign in Mali.
Intelligence gathering platforms, surveillance drones, aerial refueling tankers: these are the support options being considered by Washington.
Even if it still unclear whether France or Mali have officially request U.S. help, what is certain is that the U.S. has never ceased to pinpoint rebel positions and monitor their movements in the area.
In the wake of the attack on the U.S. consulate in Benghazi, that cost the life of the U.S. Ambassador to Libya Chris Stevens on Sept. 11, 2011, the U.S. amassed Special Operations planes and helicopters in the Mediterranean area, and intensified ISR (Intelligence Surveillance Reconnaissance) activities in North and Central Africa from Sigonella, Sicily, Rota, Spain, and Souda Bay, Crete.
Whilst armed Predators followed insurgents in Cyrenaica, eastern Libya, Global Hawks flew high-altitude long range missions from the Mediterranean Sea, to Diego Garcia and return. Some of such missions went well inside Africa, and also in Northern Mali controlled by three Islamist armed groups, including Al Qaeda in the Islamic Maghreb (AQIM).
However, not only unmanned platforms have been operating in the region.
Whereas EP-3Es conducted SIGINT (Signal Intelligence) missions from their standard bases in the Mediterranean area, several special "non-standard aviation assets" are based on a network of scarcely known airports across Africa: Uganda, South Sudan, Ethiopia, Djibouti and, above all, Burkina Faso, neighbouring Mali.
Some U-28As are reportedly based at Ouagadougou, Burkina Faso capital.
From there, these aircraft (a military version of the civil PC-12 purchased at a unit price of 3.5 million USD from the Swiss company Pilatus) have been flying surveillance missions in the region, pursuing rebels pick ups in the desert and possibly eavesdropping suspect radio communications.
Image credit: U.S. Air Force
Other special operations planes (namely, some M-28 Skytrucks) used to carry special operators to places with unprepared landing strips and capable to perform special forces insertion and extraction in missions unsuitable for larger special ops aircraft (as the C-130 or the C-17), were spotted transiting through the UK on their way to a Middle East or African airport last year.
In order to keep a "low profile" and appear similar to general aviation aircraft during their clandestine missions, most of these special planes flying in Africa are painted in light gray or in white, as civilian planes, and sometimes they even carry civilian registrations.
Anyway, regardless what the official sources say, the U.S. are not evaluating whether to send reconnaissance planes, drones over Mali to collect intel data that could be useful for the French Air Force air strikes: such manned and unmanned aircraft have been operating and spying over the West Africa country for months.
Therefore, since Paris is probably already exploiting intel provided by Washington, what it needs the most from the U.S. is a bunch of aerial refuelers and cargo planes to sustain the air campaign.