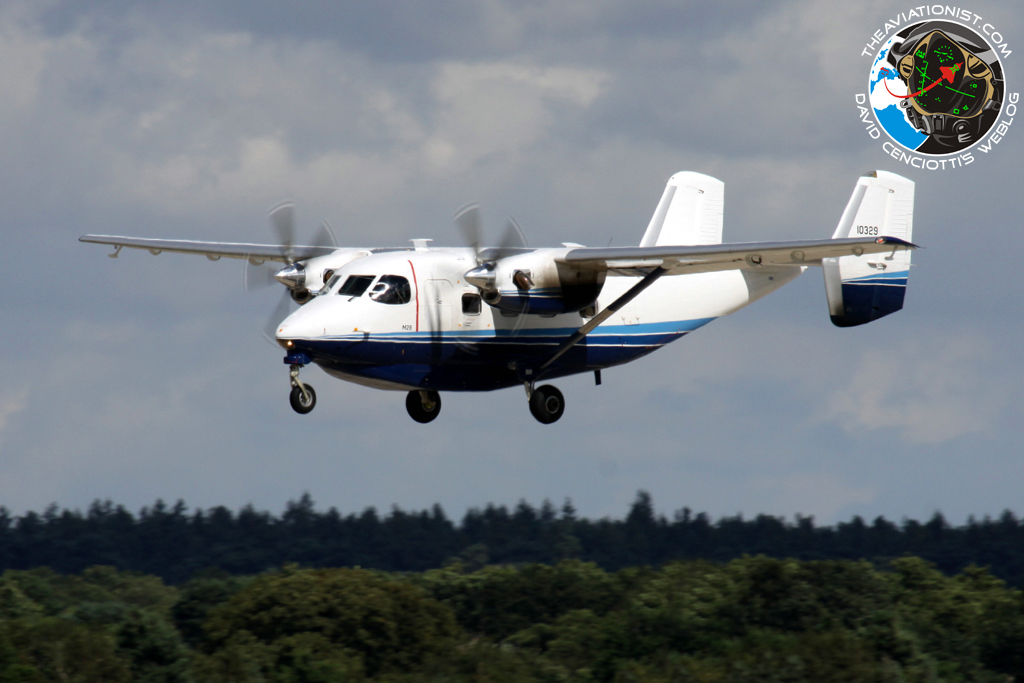 Although it may be a standard deployment that has almost nothing to do with clandestine operations in Syria, Iran, or Yemen, two quite rare M-28 Skytrucks belonging to the Air Force Special Operations Command paid a visit to RAF Mildenhall on Aug. 25, 2012.
Both belonging to the 318th Special Operations Squadron, based at Cannon Air Force Base, New Mexico, the two light twin engine high-wing strutted monoplanes (serials 00322 and 10329) were en-route Faroe Islands, Prestwick, RAF Mildenhall, Stuttgart then southbound to the Middle East (at least according to rumors).
The Air Force has only a handful such planes, "non-standard aviation assets" used to carry special operators to places with unprepared landing strips. In other words, they are used for special forces insertion and extraction in missions unsuitable for larger special ops aircraft (as the C-130 or the C-17).
What makes these planes (capable to carry 19 passengers and a cruise speed of only 223 knots) interesting is the color scheme: to keep a "low profile" and appear similar to general aviation aircraft during their covert missions, almost all are painted in white, as civilian planes.
Sometimes they even carry civilian registrations.
Image credit: Tony Lovelock
Related Articles