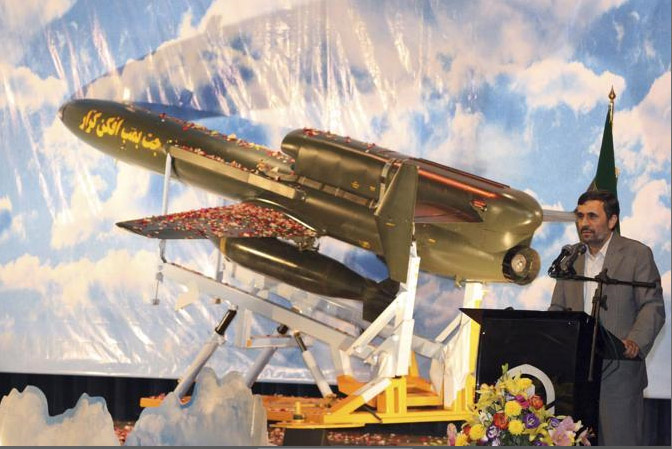 On Mar. 17, a FARS News Agency article announced the production of the Shaparak (Butterfly), a new drone that can perform a wide variety of missions, including surveillance and border patrol.
The new robot has an endurance of about 3.5 hours, a maximum operational range of 50 kilometers (31 miles), and a ceiling of 15,000 feet (4,572 meters). Powered with a two-cylinder engine, the remotely piloted aircraft is equipped with three digital color cameras to transmit hi-rez footage to the ground control station, and can carry an 8-Kg payload.
The Shaparak is only the last one of a long series of made-in-Iran drones making the news lately.
UAVs believed to be either based on Iranian types or sold by the Tehran regime spying on the rebels activities have characterized the Syrian uprising in the last few weeks. This highlights that, although some were actually much similar to remote controlled scale models than real unmanned aircraft, in spite of foreign sanctions, Iran is continuing building new drones, some of those are successfully exported to local allies.
Noteworthy, the same FARS article traces the recent history of the Iranian industry in the production of UCAVs (Unmanned Combat Aerial Vehicles).
In Feb. 2011, Iran inaugurated the production line of two home-made Unmanned Aerial Vehicles (UAVs), named  'Ra'd' (Thunder) and 'Nazir' (Harbinger), with bombing and reconnaissance capabilities while in Sept. 2011, Iranian President Mahmoud Ahmadinejad unveiled the Karrar, country's first home-made UCAV during a special ceremony in Tehran during the national "Day of Defense Industry".
Karrar UCAV (Image credit: Internet)
Related articles