This 360° video of a "Jolly Rogers" Super Hornet launching from an aircraft carrier catapult is awesome!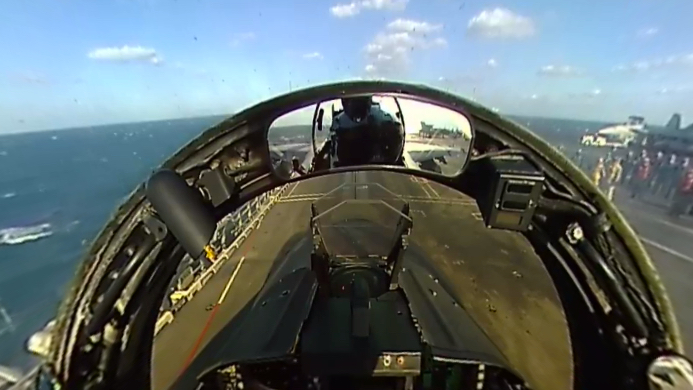 Enjoy a 360 degree video of a Super Hornet launching during blue water operations
Enjoy a cat launch with a specialized camera, able to capute a video in 360 degree from inside an F/A-18F Super Hornet launching from USS Harry S. Truman, courtesy of the Strike Fighter Squadron One Zero Three (VFA-103) "Jolly Rogers."
As already said when commenting the cockpit footage of one of the F/A-18 Hornet of the U.S. Navy demo team during a Blue Angels display, 360° tech is becoming the new trend in aviation videos.
Don't forget to drag and "navigate" the video as it plays. If you can't load it, click here.
Posted by 360fly on Tuesday, February 9, 2016
Related articles