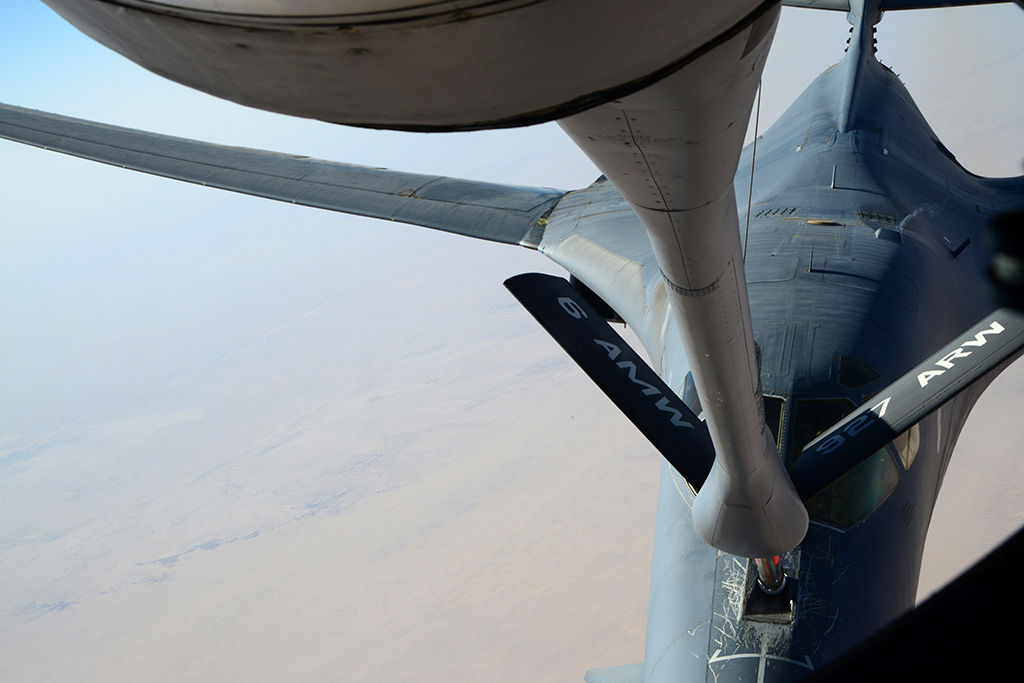 A B-1B Lancer was refueled by a KC-135 Stratotanker enroute to its targets in Syria.
On Sept. 27, a U.S. Air Force B-1B "Lancer" from 7 Bomb Wing, deployed at Al Udeid, Qatar, was part of a large coalition strike package that was engaging ISIS targets in Syria.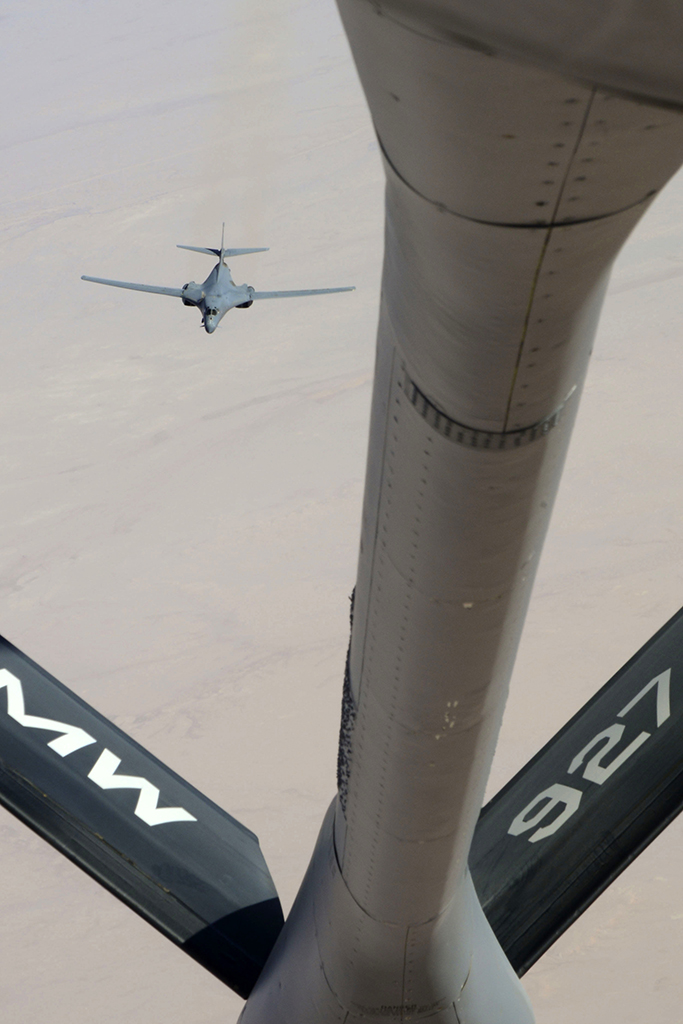 On its way to the target area, the supersonic strategic bomber was refueled mid-air by a KC-135 Stratotanker, one of the aerial refuelers (also based at Al Udeid) that have supported the U.S. air campaign both in Iraq and Syria, refueling coalition planes, during both daylight sorties and at night.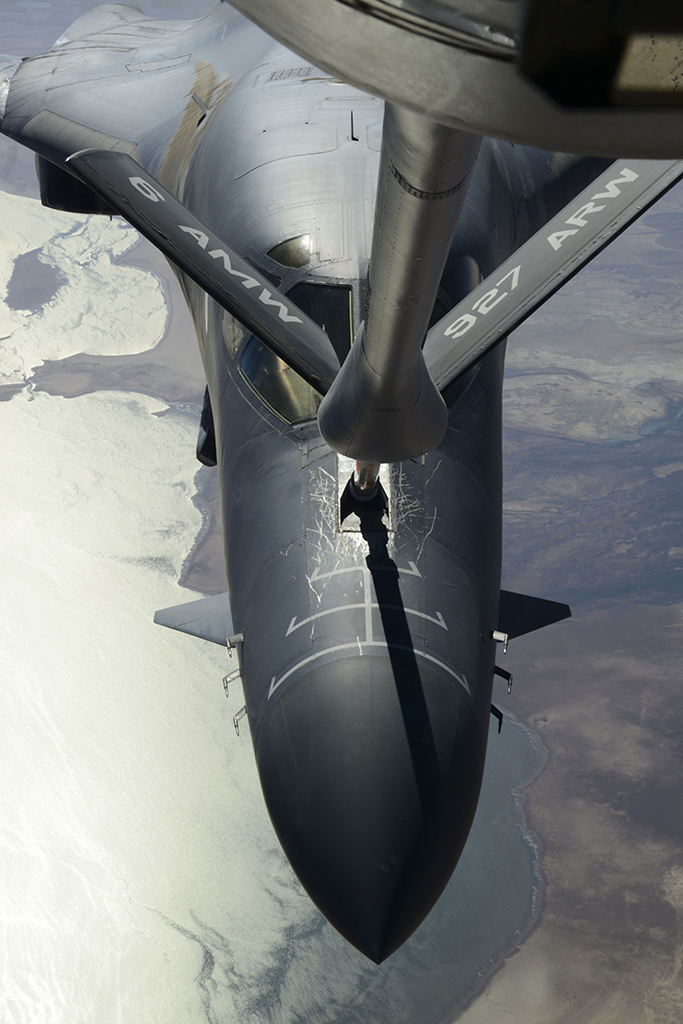 Here is a sequence of images, taken from the boomer point of view, showing the "Bone" approach the tanker, be refueled and then break away enroute to its target.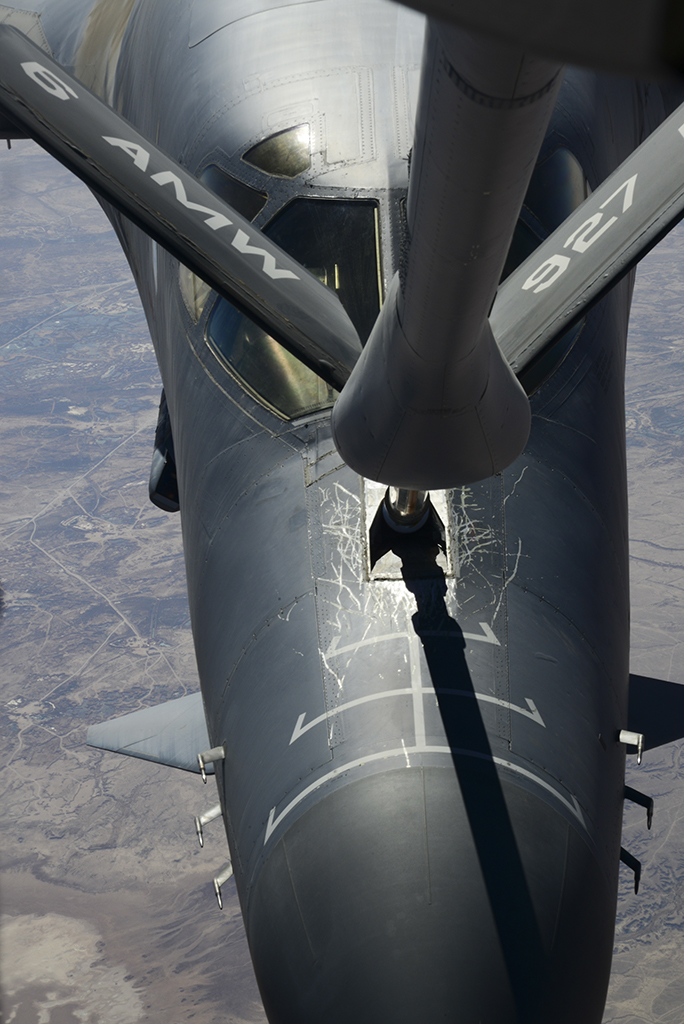 Sometimes, aerial refueling is required to extend the aircraft range enabling persistent ops in a certain area of operation: on Oct. 7, a single B-1B was spotted circling for more than 1 hour over Kobane, in northern Syria close to the Turkish border, during air strikes against ISIS.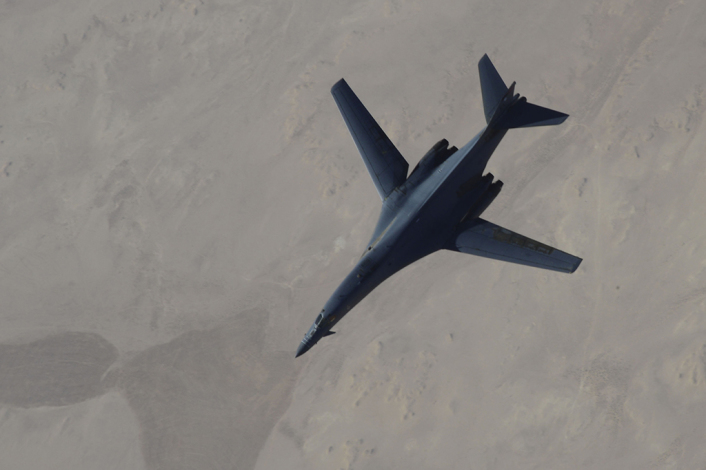 Image credit: U.S. Air Force
Related articles