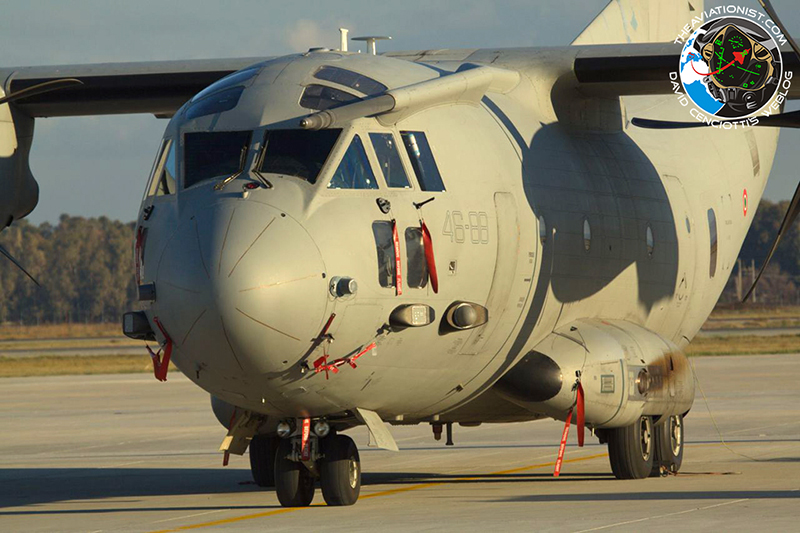 U.S. Coast Guard finally got authorization to acquire the last 14 Alenia Aermacchi C-27J Spartan that the USAF was going to mothball, through an intra service transfer.
Ever since the Air Force announced back in 2012 that they were mothballing the entire fleet of C-27Js to save money, the Coast Guard, US Forest Service and US SOCOM (Special Operations Command) have all been eyeing either part of or all of the remaining fleet of. Back in October of 2013 SOCOM was authorized to receive 7 of the cargo planes to replace its fleet of CASA 212 aircraft.
The 14 C-27Js will supplement a fleet of 15 CH-144s: the USCG had originally ordered 36 of the CH-144s but halved the order once they learned that they could acquire the C-27Js directly from the Air Force at no cost.
In a press release the Coast Guard said that initial flight operations will start with in six to twelve months. Once in operation the Spartans will be used for medium range surveillance, maritime patrol, drug and immigration interdiction, disaster response, and search and rescue.
Also the Coast Guard plans on upgrading all 14 Spartans with tailored mission kits to include surface-search radars, electro-optical sensors and mission suites.
Bjørn Broten for TheAviationist.com
Related articles