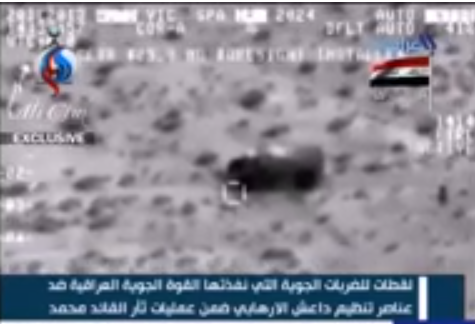 In the last few days the Iraqi television aired footage showing the Iraqi Air Force bombing local Al Qaeda bases during counter-insurgency operation in Fallujah and Ramadi.
Militants, in control of more than half of Fallujah, have been clashing with security forces in the anti-government camp near Ramadi, to the west of Iraq's capital town Baghdad.
Fighting quickly spread to Ramadi and Fallujah, and the Iraqi AC-208 bombed ISIS (Al Qaeda-linked Islamic State of Iraq and the Levant) group, in central and south Fallujah, where militants attacked and burned local police stations, seized weapons and freed about 100 prisoners.
The AC-208 Combat Caravan is a COIN (Counter Insurgency) version of the civilian Cessna 208 Grand Caravan aircraft.
The light attack plane, converted by ATK company, is equipped with ISR (Intelligence Surveillance and Reconnaissance) systems and, above all, it can fire Hellfire missiles, as those used to pound militants in the videos available online.
Iraq is slowly rebuilding its military with new planes and helicopters: in order to support COIN and border patrol missions, it has just received the first of 40 Mi-35 and Mi-28N choppers.


H/T to Giuliano Ranieri for the heads-up
Related articles