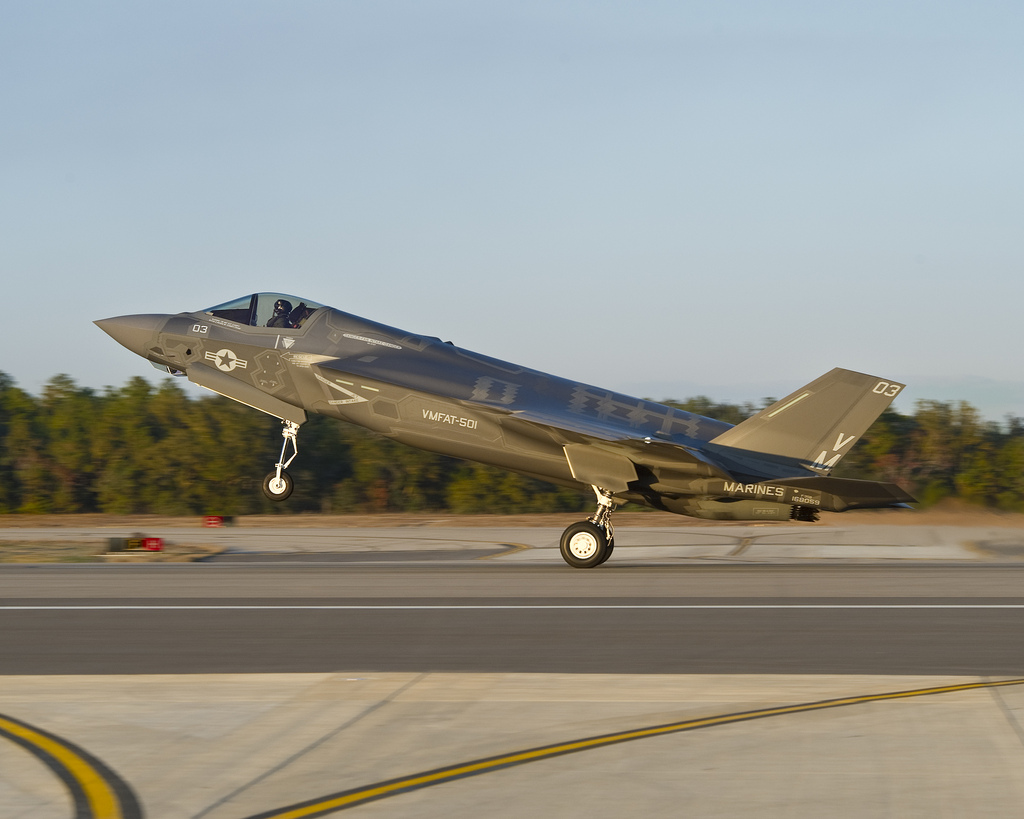 On Jan. 30, South Korea released a request for proposal for a next generation fighter plane that the ROKAF (Republic of Korea Air Force) is going to procure within the so-called F-X stage III.
Given the recent reports (later denied by the company), according to which Boeing has stopped development of the modifications for the F-15 Silent Eagle, the project saw the Lockheed Martin F-35 as the favorite choice. So far.
Two of the "must have" requirements included in the RFP may be a bit of a problem for the F-35. In fact, Seoul's future combat plane has to fly at Mach 1.6 or faster and has to field external weapons on pylons.
The projected top speed of the F-35 is mach 1.6 which is the bare minimum required but as of writing has not been accomplished yet and, being a stealth plane, the Joint Strike Fighter was designed to carry weapons internally.
Lockheed Martin's director for the F-35 Korea campaign Randy Howard spoke to the Korean Times and said that "the F-35 is designed to carry weapons internally. That's what it does, and that's why it is stealthy" although he did concede that if Korea insists on external weapons his company would simply customise the aircraft to Seoul's needs.
The F-35 has 6 hard points to carry external weapons but this capability would not be ready for when the Koreans want to test out the aircraft during the June – September 2012 time frame. However, Koreans expect to recive US government assurances that the fighter will indeed meet both selection criteria, if not before June, at least once development has been completed.
Image credit: Lockheed Martin
Similar concerns don't seem to disturb the other two F-X contenders. The above mentioned Silent Eagle is a modification of an existing model which already meets all of the requirements as does the Eurofighter Typhoon, recently defeated by the Dassault Rafale in the Indian MMRCA competition.
Noteworthy, the Eurofighter Typhoon is the only non-stealthy aircraft in the South Korean competition that, initially, featured the radar-evading capability as one of the tender's mandatory requirements (later lifted to have more choice).
Next months will tell us whether Boeing will be able develop the Silent Eagle in time, Lockheed Martin will convice Seoul that the Lightning II can meet all the requirements or Eurofighter will walk away with the $7.62billion contract.
There could even be a fourth option in that Korea sticks with what it knows and orders a further 60 F-15Ks like those that have recently taken part to the Red Flag 12-2 at Nellis AFB.
Watch this space, by October all could have been revealed.
Written with The Aviationist's Editor David Cenciotti
Image credit: Tony Lovelock
Related articles