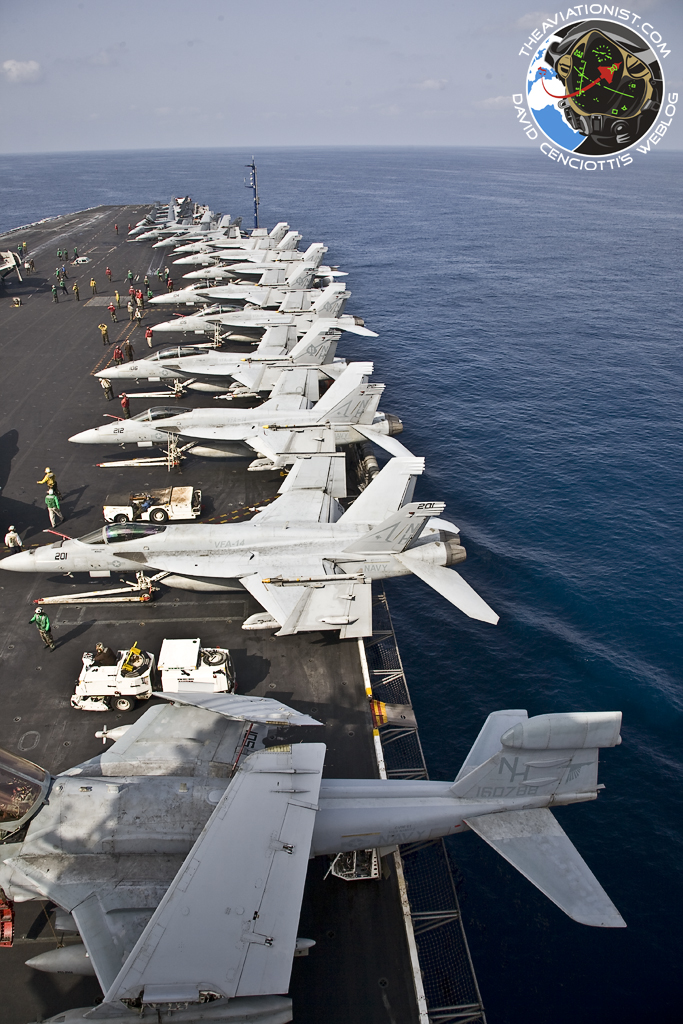 Although the U.S. Navy has just rescued sailors of an Iranian boat in distress for the third time in 10 days, Tehran doesn't seem to appreciate the aid that the American warships are giving to Iranian civilian mariners in the Persian Gulf.
In an interview with the Fars News Agency, Rear Adm. Farhad Amiri said that Iran's ordinary submarines, covered with coatings that make them stealth, since "do not allow sound to travel through them and do not reflect waves sent by sonar systems", could by the worst threat U.S. aircraft carriers will have to face next time they cross the Strait of Hormuz.
Since they American flattops can't track them, Iranian submarines have acquired the ability to hide at the proper depth and "when the submarine lies on the sea bed, it can easily target an aircraft carrier that is passing nearby," Amiri said.
Being one of the most powerful tools in the hands of the U.S., aircraft carriers are one of the most ambitious targets of any anti-American country. That's why they are also some of the most heavily defended assets which does not travel alone (as done by the Chinese trainer Varyag) but alongside a Strike Group (once known as Battle Group) including ships, supporting vessels and a nuclear submarine, whose task is, among the others, to defend the flattops from underwater attacks.
So, although I'm unable to determine whether the threat posed by the Iranian subs is real or not (actually unable to say whether the subs are really stealth because they don't even exist…), I would still bet on the Carrier Strike Group. Especially considering the usual claims made by the regime in the last years.
According to Mehr News agency, in a couple of month Iran plans to launch new 500-ton submarine Fateh (Conqueror) submarine, whereas Iranian researchers have built a new 3-kg smart remote-control sub, with a submerged speed of 19 kts, capable to carry out surveillance missions for…one meter (I hope there was a problem with the translation otherwise this would remind me of the surveillance drone that resembled a radio-controlled scale model more than a modern drone).