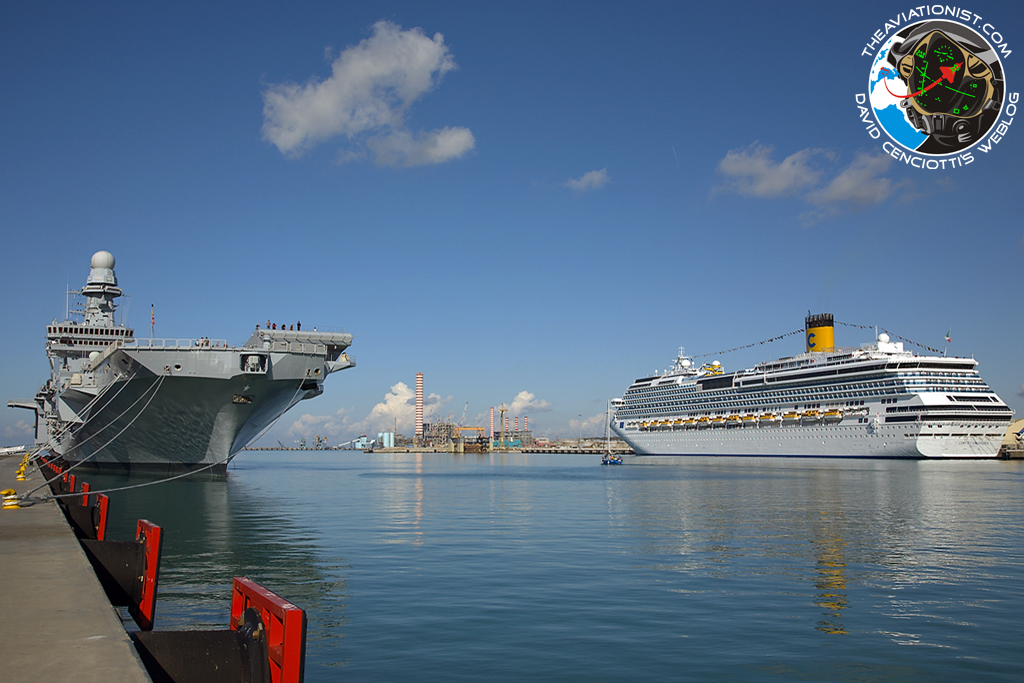 In the last few days, after the Costa Concordia ran aground at Isola del Giglio on Jan. 13, media all around the world have published statistics to give readers an idea of the size of ill-fated ship.
For instance, some reported that the empty ship weighted as 110 Boeing B747s (which version?) while others said that the luxury cruise ship was slightly shorter than USS Nimitz (958ft/292 mt of the Concordia vs 1,092 ft/333 mt of the CVN-68).
In 2008, while visiting the Italian aircraft carrier Cavour, I had the opportunity to take some photographs of the Costa Concordia docked at Civitavecchia harbor next to the warship. Although they were taken from a certain distance the pictures below give an idea of the size of the cruise ship in relation to the size of the Italian Navy flagship (800ft/244 m) destined to be equipped with the F-35Bs (provided they will be able to survive the cuts of the Defense budget review).