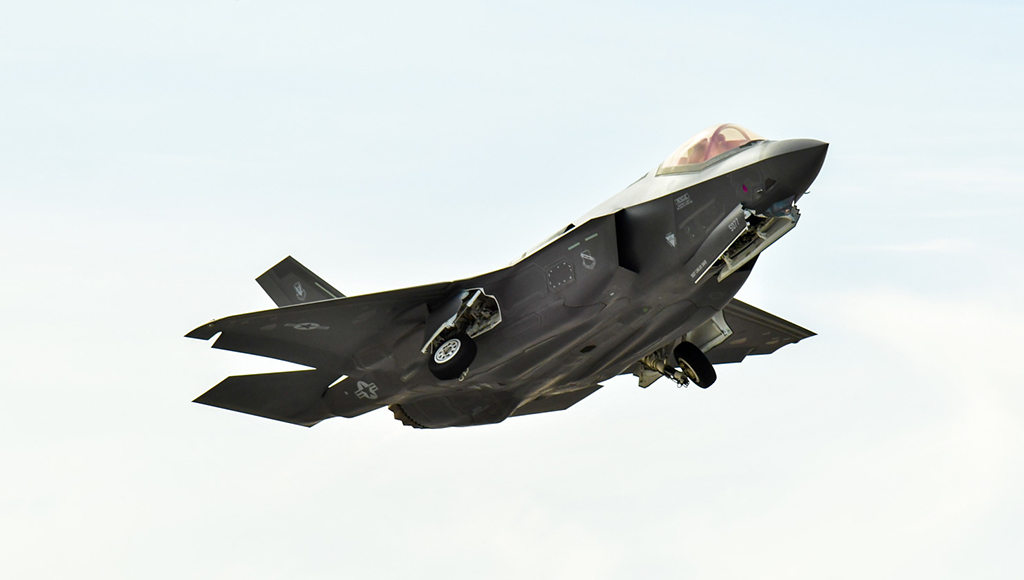 It looks like the controversial F-35 is holding its own at Red Flag exercise underway at Nellis AFB.
As of Feb. 3 the F-35A had achieved a quite impressive score during Red Flag 17-1, the U.S. Air Force's premier air combat exercise underway at Nellis Air Force Base, Nevada, that pits "Blue Air" (friendly forces) against "Red Air" (enemy) in an all-out air war featuring air-to-air, air-to-ground, search and rescue, and special forces elements.
According to the pilots from the 388th and 419th Fighter Wings at Hill AFB, Utah, who deployed the F-35A Lightning II to the airbase off Las Vegas on Jan. 20 and began flying in the exercise Jan. 23, the type, at its debut in the world's most realistic and challenging exercise, has achieved a 15:1 kill ratio against the Aggressors, F-16s that replicate the paint schemes, markings and insignia of their near peer adversaries and whose role is to threaten strike packages in the same way a modern enemy would do in a real war.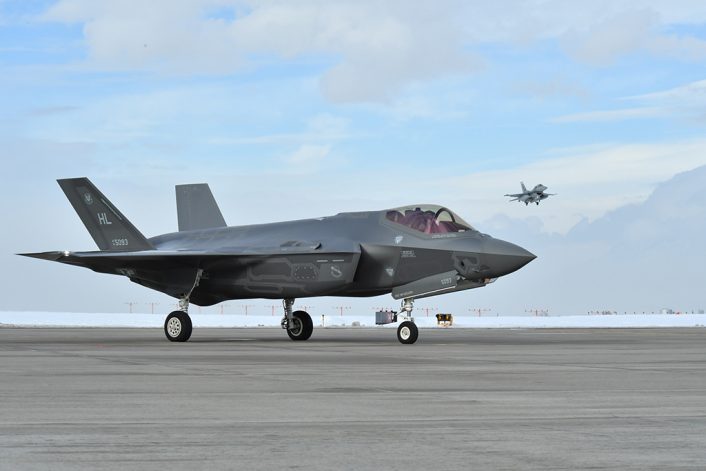 Well, after eight days "at war", in spite of being "just" IOC (Initial Operational Capable – the FOC is expected next year with Block 3F) the F-35A Lightning II is proving to be an "invaluable asset" during Red Flag 17-01, the Air Force's premier air combat exercise held at Nellis Air Force Base, Nevada: its ability to gather, fuse, and distribute more information than any other fighter in history provide the pilot with vital situational awareness that can be exploited to escape (and engage?) highly sophisticated and lethal enemy ground threats and interceptors.
Actually, the extent of the F-22 Raptors contribution to the above mentioned kill ratio is not clear: the F-35s are flying alongside Raptors and, as one might expect, the F-22s take care of the aggressors whilst the F-35s slip undetected through the surface-to-air defenses until it reaches the position to drop munitions at the target.
Considered that the F-22s are providing air cover to the Lightning IIs, is the 15:1 score a team result or the actual kill ratio of the F-35A?
There's been much debate about the kill ratio of the F-35 made public after air-to-air engagements against other aircraft (namely the F-15E during a similated deployment last year).
"The first day we were here, we flew defensive counter-air and we didn't lose a single friendly aircraft," Lt. Col George Watkins, an F-35 pilot and 34th Fighter Squadron commander, said in a release. "That's unheard of," he added.
With the F-35A, pilots can gather and fuse data from a multitude of sources and use the jet's advanced sensors to precisely pinpoint a threat. Then they can take it out with one 2,000 pounds bomb. It would be impossible for a fourth-generation aircraft to survive such a mission, according to Lt. Col. Dave DeAngelis, F-35 pilot and commander of the 419 Operations Group, Detachment 1.
As of last Thursday, Hill's Airmen have generated 110 sorties (with 13 aircraft), including their first 10-jet F-35A sortie Jan. 30 and turned around and launched eight jets that afternoon. They have not lost a single sortie to a maintenance issue and have a 92 percent mission-capable rate, said 1st Lt. Devin Ferguson, assistant officer in charge of the 34th Aircraft Maintenance Unit. Legacy aircraft average 70 to 85 percent mission-capable, according to the U.S. Air Force.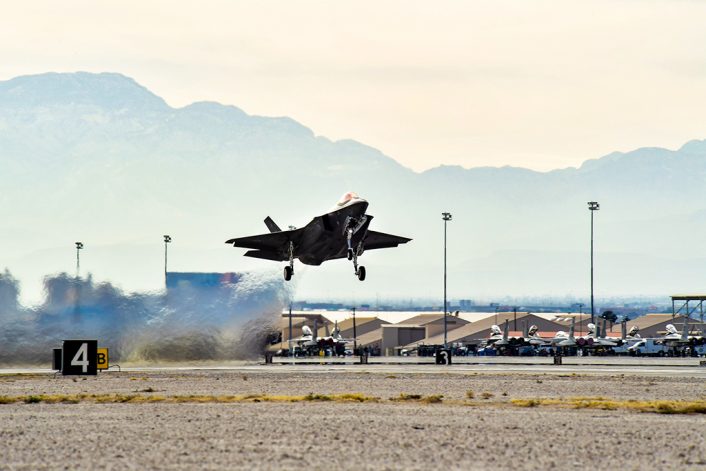 Related articles