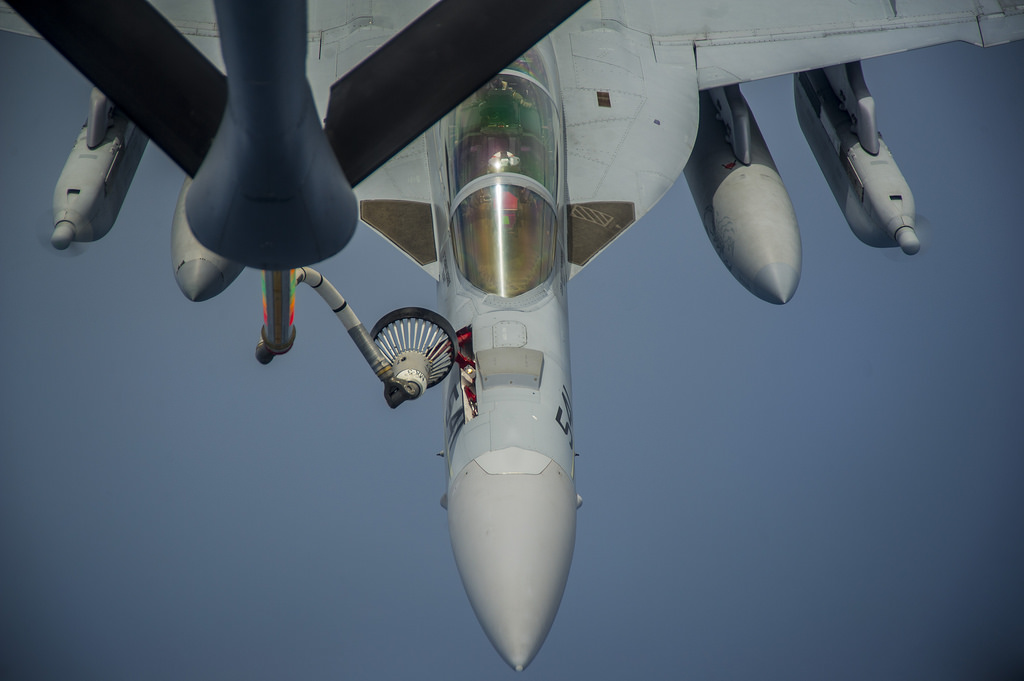 The U.S. Navy has temporarily grounded all its F/A-18E/F Super Hornet and EA-18G Growler jets after a ground incident at Whidbey Island.
The U.S. Navy Naval Air Forces commander has suspended flight operations of both Super Hornet and Growler types after a canopy incident involving an EA-18G from the VAQ-132 "Scorpions" caused unspecified injuries to the aircrew on Friday, Dec. 16.
According to a release from the USN the aircraft suffered an "on-deck emergency" shortly before take off from Naval Air Station Whidbey Island.
The injured crew was transported to a Medical Center in Seattle for evaluation by a base SAR (Search And Rescue) helicopter.
Since the systems used by the Boeing Super Hornet and the Growler, its Electronic Attack variant, are similar, the U.S. Navy has decided to ground both types as a precaution pending further investigation.
It's not clear whether the EA-18Gs supporting the war on ISIS will be affected by the flight restrictions as well (even though a Navy spokesperson said that exceptions will be authorized on a case-by-case basis) but, depending on its length, the grounding may have an impact on the US ability to conduct "kinetic" EW (Electronic Warfare) missions, a kind of task currently only two other platforms can carry out: U.S. Air Force F-16CJs and U.S. Marine Corps EA-6B Prowlers.
The grounding of the most advanced Hornet variants comes in a period of serious concern surrounding the crash rate recorded by the U.S. and foreign fleets of "Legacy Hornets" (that is to say the A, B, C and D versions): as reported at the beginning of December, the recent U.S. Marine Corps F/A-18C crash that caused the death of a Marine pilot was the 9th major incident involving a "Legacy Hornet" (including a Swiss F/A-18C and the Canadian CF-18 lost on Nov. 28, 2016) in the last 6 months.
In the wake of three Hornet crashes from June through October, the U.S. Marine Corps temporarily grounded its non-deployed Hornets for 24 hours, before losing two more F/A-18Cs few days after the ban was lifted.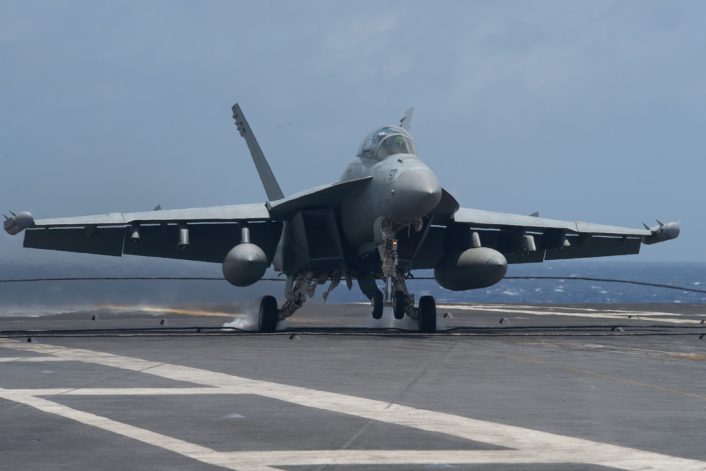 Image credit: U.S. Navy
Related articles
Salva