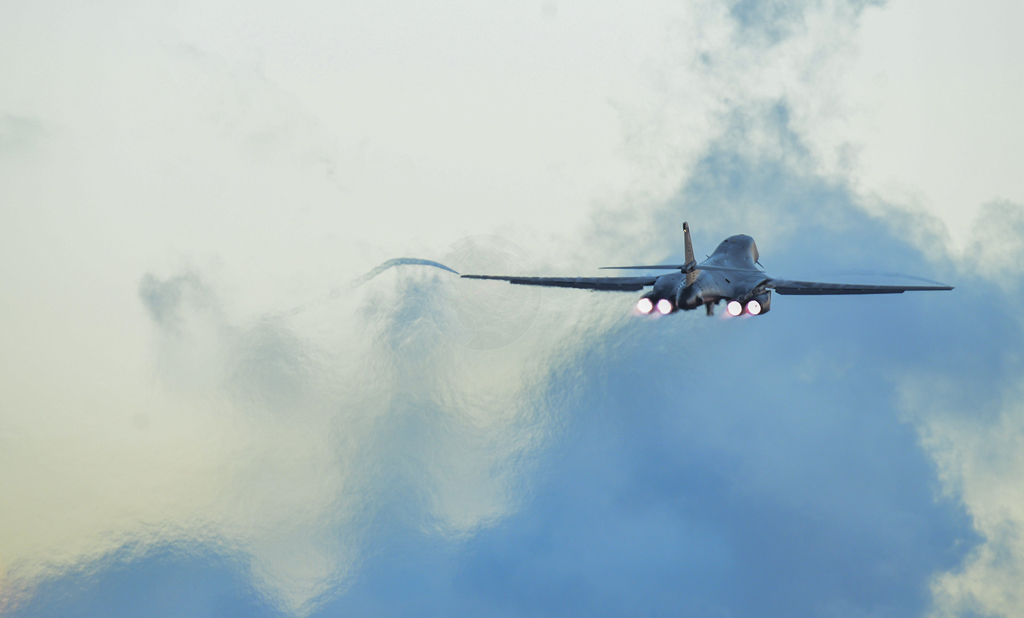 A "Bone" deployed to Guam has taken part in Close Air Support training with Royal Australian Air Force near Australia for the first time in at least a decade.
On Oct. 25, a U.S. Air Force B-1B Lancer assigned to the 34th Expeditionary Bomb Squadron and deployed to Guam from its homebase at Ellsworth AFB, S.D., conducted integration training with Royal Australian Air Force JTACs (joint terminal air controllers.)
Role of the JTACs, previously known as FACs (Forward Air Controllers), is to provide precision terminal attack guidance of CAS (close air support) assets from a forward position.
Indeed, their role is to act as a sort of "broker" between the commander of the troops on the ground and the pilot, working embedded on a patrol, in the vicinity of the enemy, in an armored vehicle, or from the Tactical Operations Center of a Forward Operating Base.
Through the  ROVER (Remote Operations Video Enhanced Receiver) system made available by the pods carried by several aircraft (such as the Advanced Targeting Forward Looking Infrared – ATFLIR – pod that the F-18s carry on the left side of the fuselage or the Sniper pod in case of the B-1), the JTACs are able to receive realtime footage from above on a portable terminal similar to a Playstation. Such live video streaming is used to determine whether the pilot is cueing the weapons to the correct ground target (and avoid friendly fire or collateral damage).
B-1s have already proved to be able to support ROVER Internet Protocol Network, or RIPN, project, in September 2013 when they were able to form a network through the Lancer's Sniper pod to several ROVERs on the ground, effectively allowing them to pass digital close air support targeting coordinates or sensor points of interest to the B-1 crew.
According to the U.S. Air Force, this was the first time in at least 10 years that B-1s have conducted close air support training in the vicinity of Australia.
The B-1B is part of Pacific Air Force's CBP (Continuous Bomber Presence) mission to Guam, where the aircraft, belonging to the 28th Bomb Wing deployed on Aug. 6, 2016 to replace the B-52 (and deter North Korea and China.)
CAS are among the most frequent missions flown by the "Bones" against ISIS during their 6-month deployment in support of Operation Inherent Resolve last year: when they returned stateside in January 2016, the B-1s had flown 490 sorties dropping 3,800 munitions on 3,700 targets.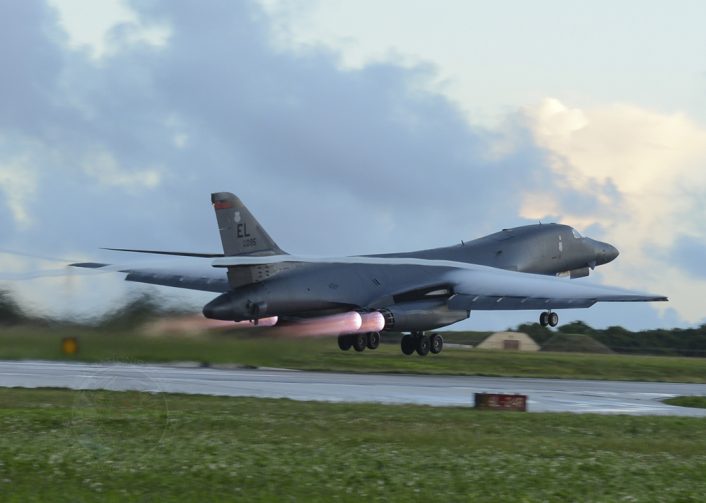 Related articles