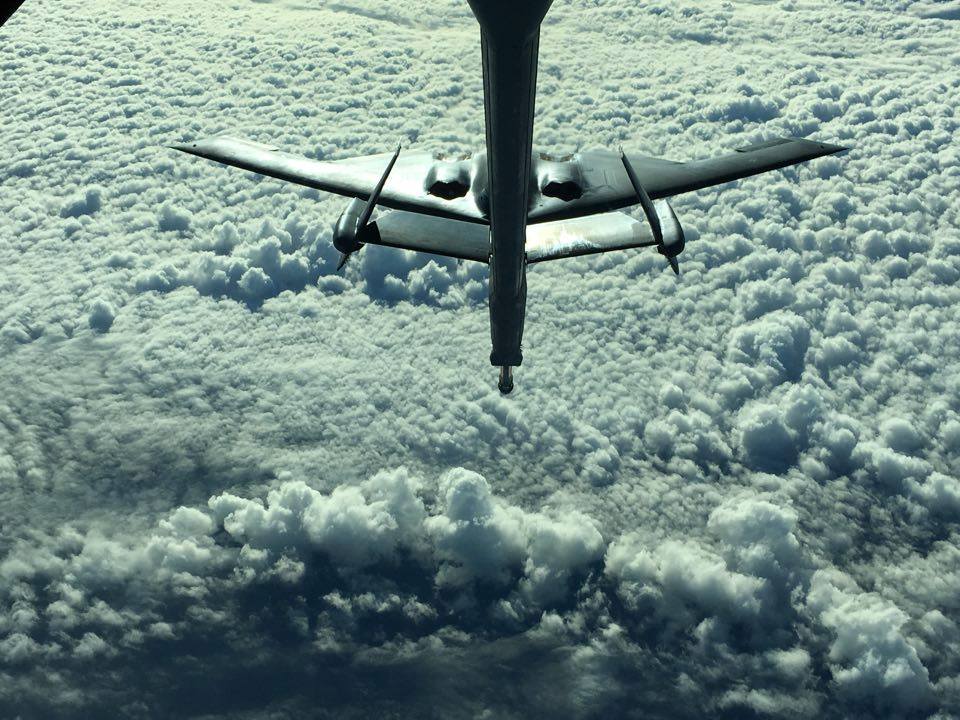 Here are some incredible photos captured by a Travis Air Force Base KC-10 Extender aircrew.
We have already published a cool aerial photograph and footage of the flyover conducted on Jan. 1, 2016, by a B-2 Spirit belonging to the 509th Bomb Wing from Whiteman Air Force Base, Missouri that opened the 102nd Rose Bowl Game at the Rose Bowl stadium in Pasadena, California.
Here are some interesting images from the "backstage" as the stealth bomber was refueling mid-air from a KC-10 Extender from Travis Air Force Base: although part of its flight took the aircraft above Pasadena, the B-2 bomber was involved in a standard long-range training sortie that included AAR (Air-to-Air Refueling).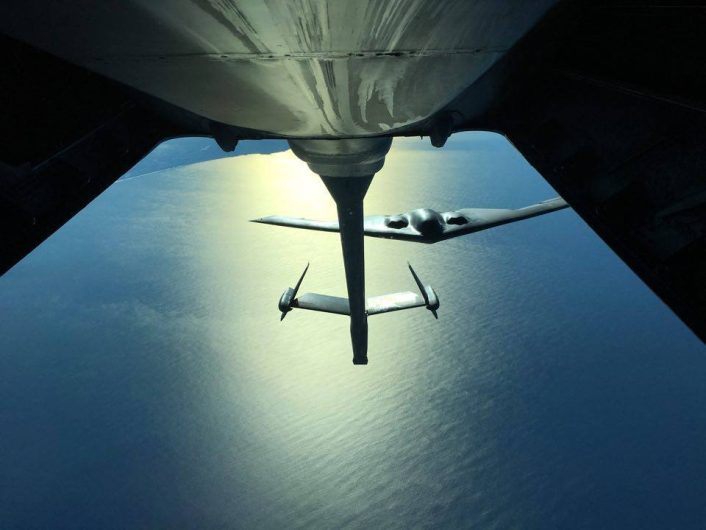 The photograph below clearly shows the Spirit's rotating dorsal receptacle: once the refueling has finished the fuel intake required to connect with the tanker's flying boom, rotates and hides itself into the fuselage to avoid an RCS "hotspot" that would affect the B-2 stealthiness.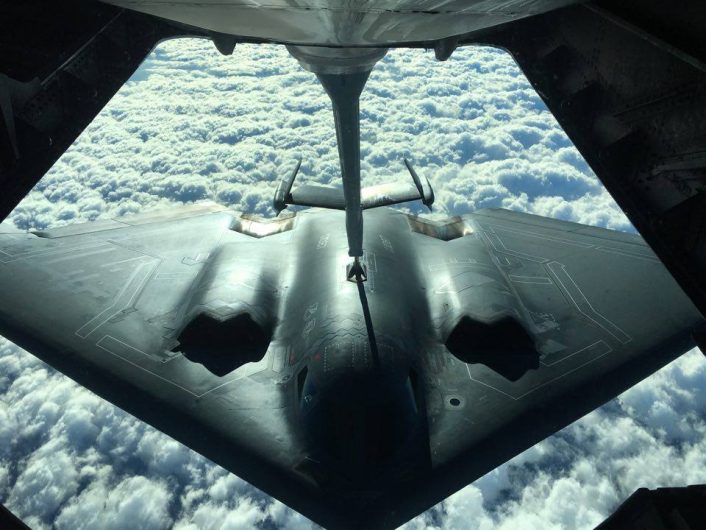 Image credit: U.S. Air Force
Related articles