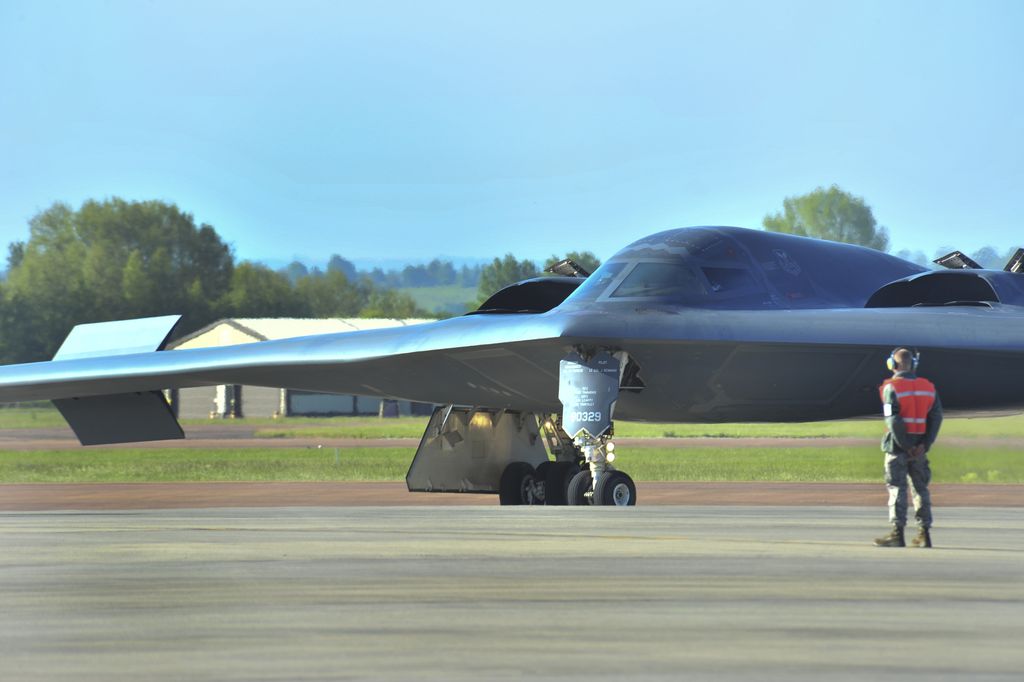 Two U.S. Air Force Global Strike Command B-2s performed a hot-pit refueling and an engine-running crew change at RAF Fairford, where three B-52s are already deployed.
In what the U.S. Air Force dubbed "a demonstration of Global Reach", two B-2 Spirit bombers performed a hot-pit refueling and an engine-running crew change activity at RAF Fairford, UK, on Jun. 7.
The two stealth bombers traveled from Whiteman Air Force Base, Missouri, to the UK, with both active duty and Air National Guard Airmen from the 509th and 131st Bomb Wings to validate the vital importance of the British airbase in projecting Washington's strategic bomber force across the world.
"Conducting the hot-pit refueling at RAF Fairford showcased the capability of the aircraft to forward deploy and deliver conventional and nuclear anytime and anywhere," says the U.S. Air Force in a release.
The tests took place while three B-52 Stratofortresses from Minot Air Force Base, North Dakota are deployed to RAF Fairford to take part in multinational Exercises BALTOPS 15 and SABER STRIKE 15, two annual exercises held over international waters in the Baltic Sea and the territory of the Baltic states and Poland.
The "short-term deployment," similar to that conducted last year (in that case the B-2s remained in the UK for a few days) and supported by more than 330 personnel, was planned to integrate the B-52s into several exercise activities, including air intercept training, simulated mining operations during SABER STRIKE, inert ordnance drops during BALTOPS, and close air support, in close coordination with regional allies: in other words the U.S. flexes its muscles in the Baltics where Russia has become increasingly present (and "aggressive").
"Participation of B-52s in Exercises BALTOPS and SABER STRIKE demonstrates our nation's steadfast commitment to promoting regional stability and security, fostering cooperation and increasing interoperability as we work alongside our allies toward mutual goals," said U.S. Navy Adm. Cecil D. Haney, U.S. Strategic Command commander.
USSTRATCOM's bomber force regularly launch round-trip missions from CONUS (Continental US) or deploy to airbases around the world to perform combined training and theater security cooperation engagements with allies and partners.
In April, four B-52s flew round-trip flights to the Arctic and North Sea regions as part of the POLAR GROWL exercise that also featured strategic bombers air intercept training by interceptors from the U.K., Canada, and the Netherlands.
More Recently, two B-52s took part in Exercise Eager Lion 2015, dropping ordnance on a Jordanian range during a nonstop +30-hour mission from the U.S.