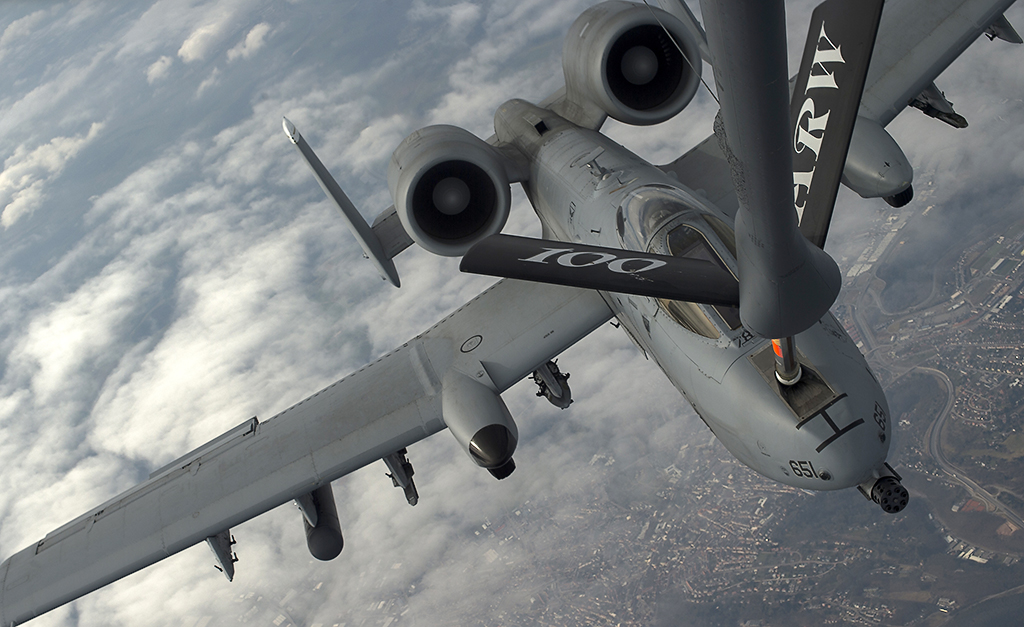 Four U.S. Air Force A-10s have arrived in Romania. More to arrive in the next days.
It looks like the USAF Warthog attack planes are rapidly moving across eastern Europe: after deploying to Germany, as part of the first Air Force Theater Security Package, some TSP A-10s were relocated in the UK, others in Poland and, more recently, at least four have arrived in Romania.
The infamous Warthogs, coming from Spangdahlem airbase, are currently stationed at the 71 airbase of the Romanian Air Force – Campia Turzii.
Notably, this is not the first deployment of the A-10 to Transylvania. The A-10 were involved in "Dacian Thunder 2009" exercise in the past.
According to numerous Romanian media outlets, including the ziuaveche.ro and ziarul21.ro websites, the tank-busters are going to be involved in a long "Dacian Thunder 2015" operation, planned for the period between Mar. 27 and Jul. 7. 2015, which will involve 350 soldiers and 12 A-10s.
Provided this is confirmed, the deployment in Romania would be larger than the recent deployment in Poland which saw 4 Warthogs operate from Powidz AB, supporting the Dragoon Ride exercise.
When it comes to involvement of the Romanian Air Force, four MiG-21 LanceR fighters and six IAR-330 Puma helicopters will be taking part in the operation, providing SAR (Search and Rescue) and Medevac support.
Aim of the Dacian Thunder exercise is to enhance interoperability and provide training for the Romanian and U.S. pilots, through joint air operations. Not far from Ukraine, Crimea and Moldova.
Special thanks for help with translation of Romanian language to Łukasz Domanski.
Related articles