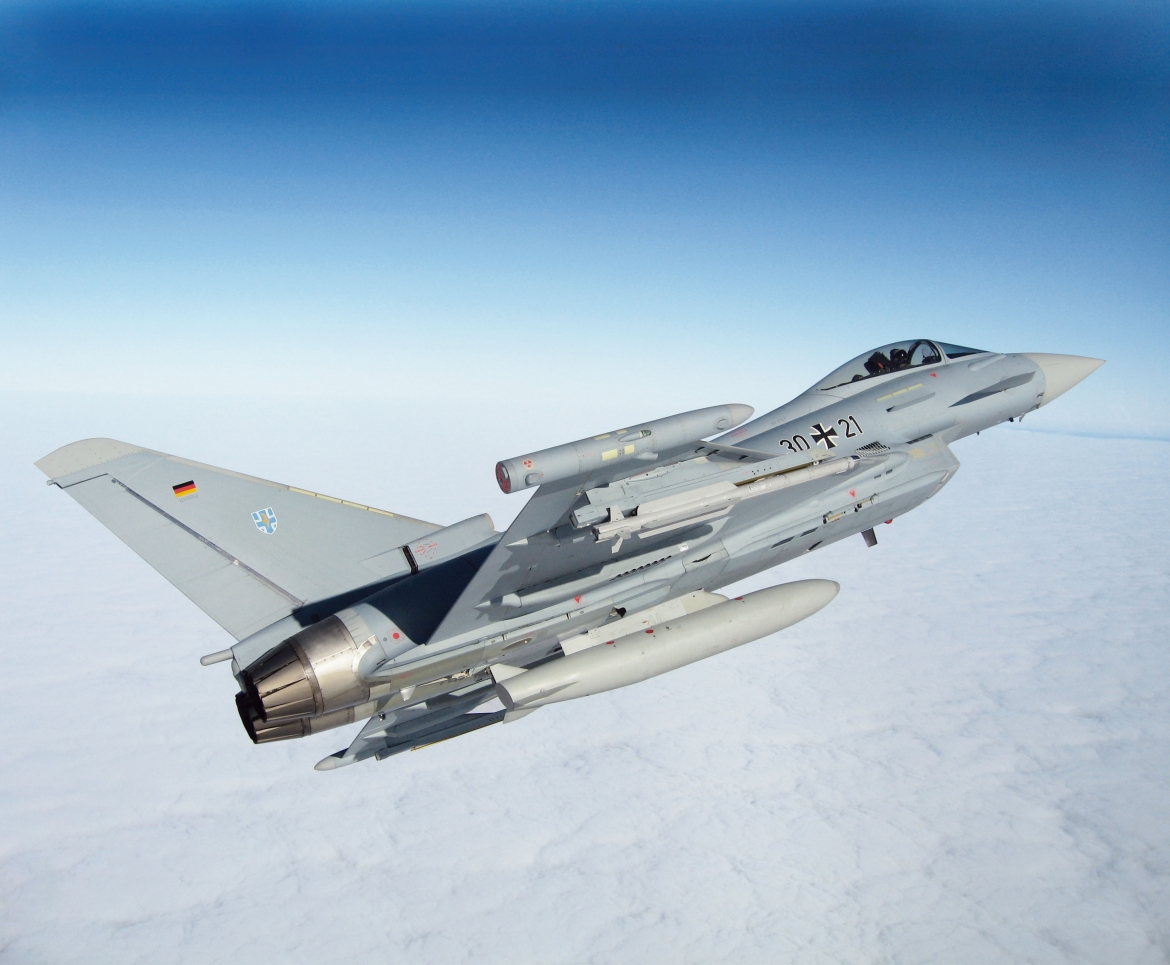 A quite unusual sight for the passengers of an Alitalia Airbus 320 from Amsterdam escorted by two German Eurofighters for about 20 minutes.
A video of two German Eurofighter Typhoon fighter jets escorting an Alitalia flight has emerged after some passengers reported that their plane, on a scheduled flight from Amsterdam to Rome Fiumicino, had been flanked and escorted by German warplanes.
Indeed, the footage, filmed with a smartphone shows the two Typhoons shadowing the civil plane.
Based on Flightradar24.com logs, the civil liner, an Airbus A320 registration EI-DSM, took off from Schipol at about 12.20 PM LT, climbed at 35,000 feet and crossed the German airspace flying more or less over Dusseldorf, Cologne, the west of Frankfurt and Stuttgard.
According to Fabio Guccione, owner of a travel agency in Palermo, who talked to several media outlets: "Someone asked the hostess to have information from the pilots about the reasons of the "escort". But after a few minutes the flight attendant came back saying that the captain did not want to say anything."
Civilian planes are escorted by interceptors when they lack diplomatic clearance to cross a sovereign airspace, for bomb threats, radio failures and, generally speaking any time the local Air Defense, usually after coordinating the intercept with nearby radar centers and ATC agencies, decide to perform a so-called VID (Visual Identification) of a plane to verify its identity, adherence to the filled FPL (Flight Plan) etc.
Sometimes, air defense radars ask (through the relevant ATC agency) flights passing through their sector whether they would be willing to be intercepted for training purposes; still, such requests are addressed to other military aircraft and not to civil planes, whose passengers could be scared by the sight of two (usually) armed combat planes.
Image credit: Eurofighter
H/T to Giuseppe Stilo for the heads-up
Related articles