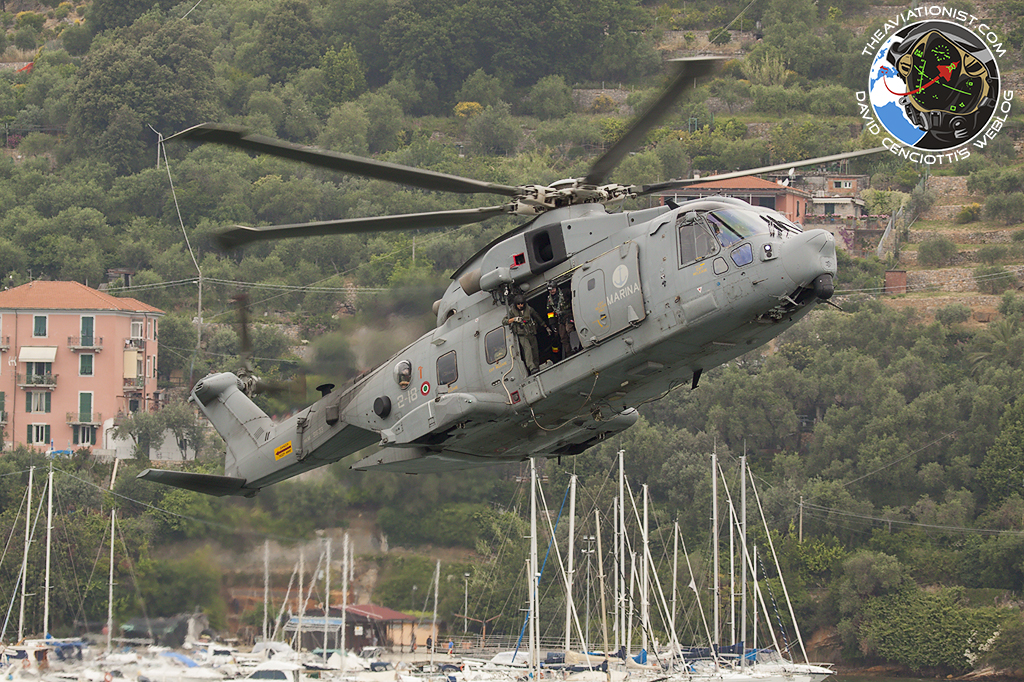 Italian Navy EH-101 support SPAG (Submarine Parachute Assistance Group) activities of the e Gruppo Operativo Subacquei (G.O.S.) of COMSUBIN (Italian Navy Operational Divers Group).
Support of SPAG activities is among the tasks assigned to the 1° Gruppo Elicotteri, based at Luni, in northwestern Italy.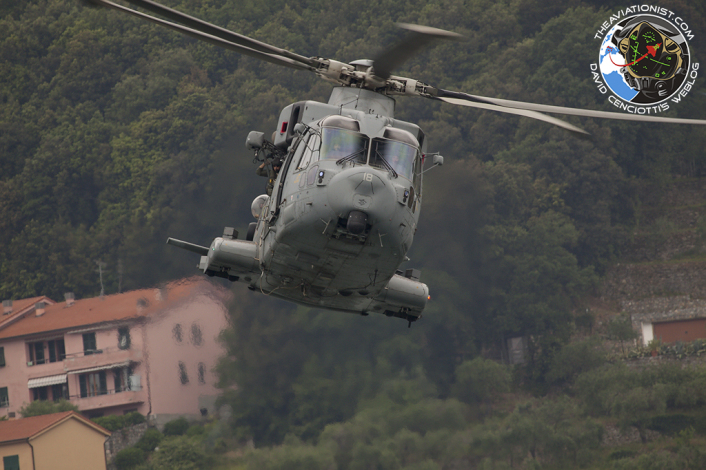 The unit is equipped with EH-101 Merlin helos. Among the variants in service with the squadron, there is also the EH-101 ASH (amphibious support helicopter) used to carry members of the SPAG team including the submarine escape specialists of the GOS (Gruppo Operativo Subacquei – Divers Operative Group) of COMSUBIN (Italian Navy Operational Diver and Raider Command Group), the elite commando frogman force of the Marina Militare.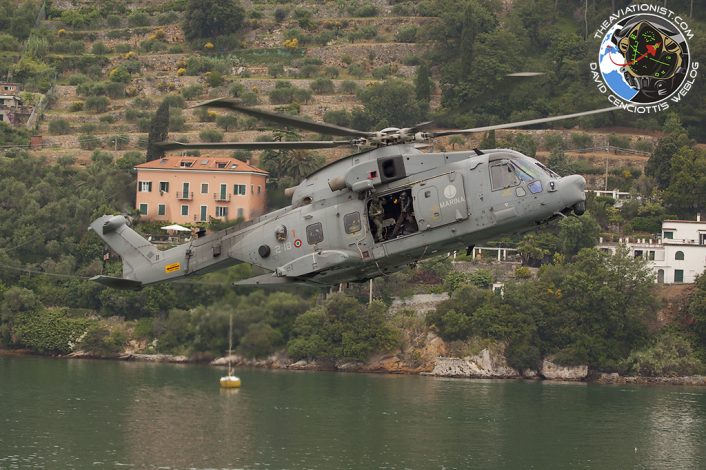 Here are some images taken by The Aviationist's photographer Giovanni Maduli during a SPAG training mission of the GOS in the sea near La Spezia.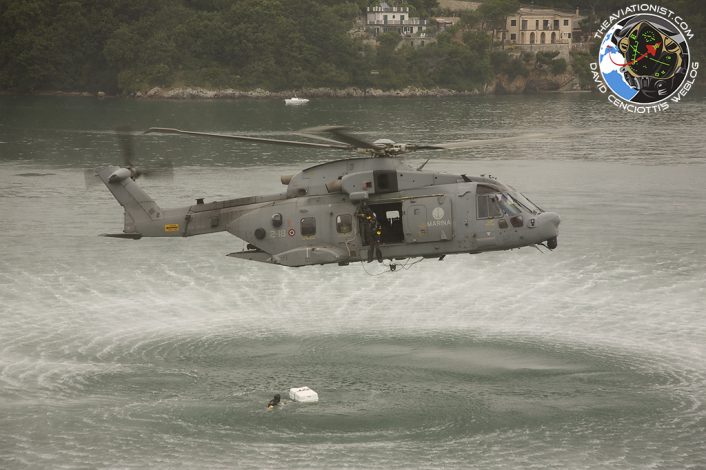 The GOS is made of  various specialists engaged in underwater activities capable to perform rescue of personnel from disabled submarines  to a depth of 300 m; mine clearance operations and port facilities defense.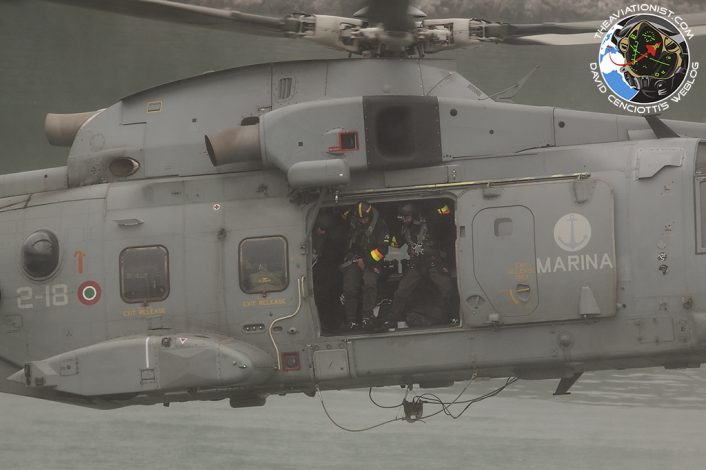 Image credit: The Aviationist's Giovanni Maduli
Related articles