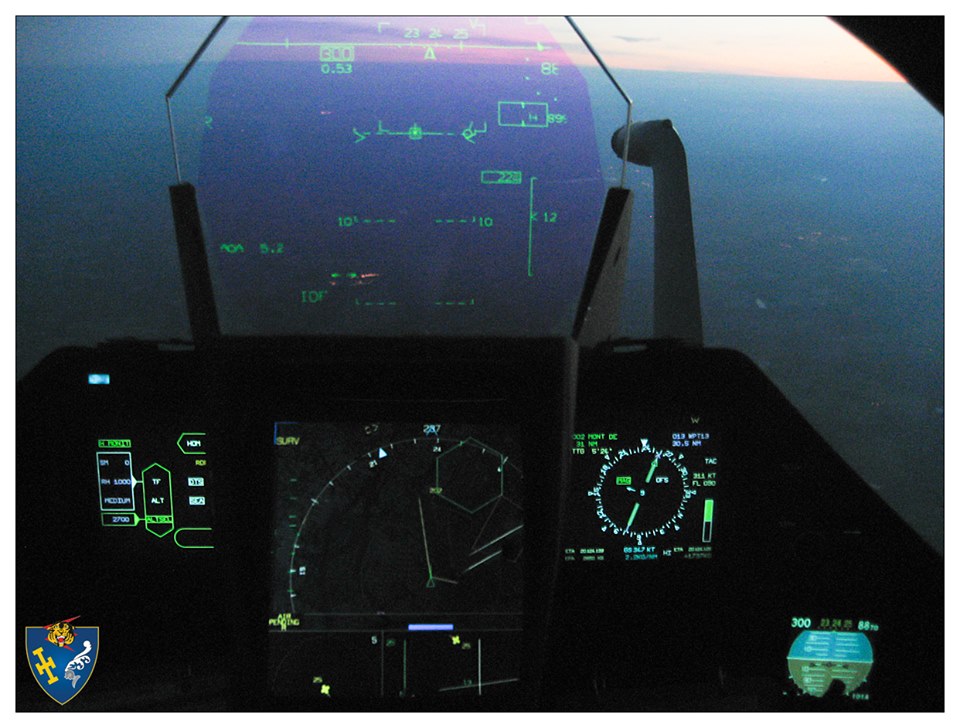 If you were a Rafale pilot flying at sunset, you'd see this.
Even if it isn't as futuristic as the one you would find in the F-35 Lightning II (with full touch screens, HOTAS, voice activated commands, system monitoring with all information displayed on a "portal" and so on), Dassault Rafale's cockpit features a HUD (Head Up Display) and MFDs (Multi Function Displays) that give the pilot a total situational awareness.
Made available by the Escadron de Chasse 1/7 Provence a multirole squadron of the French Air Force which operate the Rafale C from Saint Dizier, France, the photo shows how most modern aircraft have introduced fairly "user friendly" cockpits where complexity has been reduced to the minimum and avionics provide "at a glance" symbology, to make information easier to understand and correlate.
By the way, the photo shows a cockpit so much "user friendly" and simplified it reminded us some flight simulator games of the 1990s.
Image credit: EC1/7 – French Air Force
Related articles