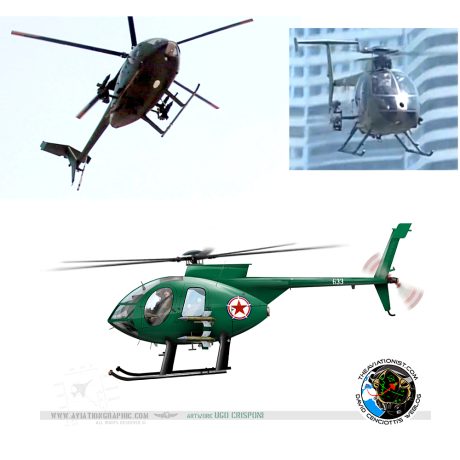 On Jul. 27, North Korea staged a huge parade to mark the 60th anniversary of the armistice that ended the 1950-53 Korean War.
Among the hardware that took part in the traditional flying parade, there were even a couple of Hughes 500E helicopters, armed with AT-3 Sagger missiles.
The North Korean "Little Birds" are an interesting addition to the display: since there were no images of them in North Korea, their presence in DPRK has long been considered a sort-of legend, even if the fact that they had been illegally supplied to Pyongyang was unveiled in the '80s.
Most probably they didn't fly a lot since they were delivered but during the 60th anniversary air parade, the light choppers flew quite low over the marching tanks, as if they were closely supporting ground operations.
AviationGraphic.com's Ugo Crisponi has drawn a rendering of the Hughes 500 helicopters in the North Korean Air Force markings.
Related articles