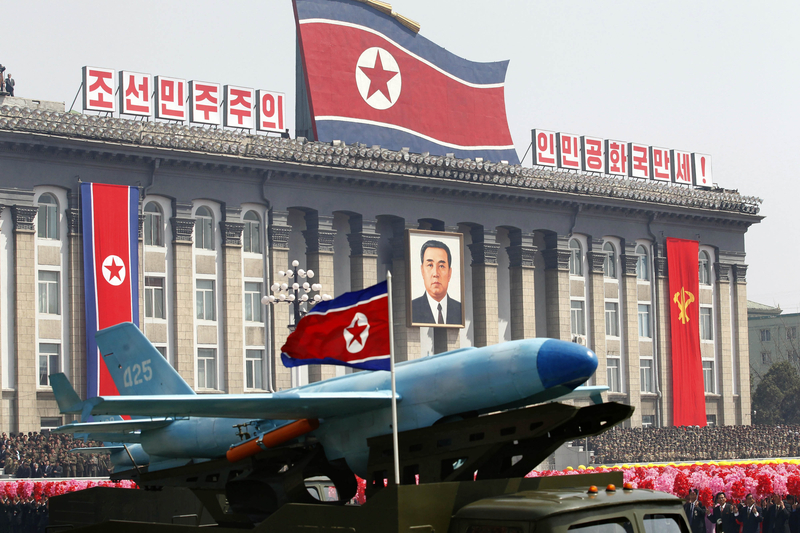 On Apr. 15, 2012, a mass military parade was held in the Kim Il Sung Square in Pyongyang, North Korea, to celebrate 100 years since the birth of the late North Korean founder Kim Il Sung.
North Korean leader Kim Jong Un delivered his first public televised speech Sunday, just two days after a failed rocket launch. According to Fox News dealing with the ballistic missile test he said (more or less):
"What we trust is not modern weapons, but our beloved soldiers and commanders."
A lot of interesting hardware rolled out, including some drones, SA-3s, tanks, and a rocket, that according to some sources could be a new, possibly never seen before, Taepodong-class missile similar to the one that was lost few seconds after launch on Apr. 13.
A formation of Mig-29s performed a flypast of the parade.
Image credit: AP, Getty Images, Reuters