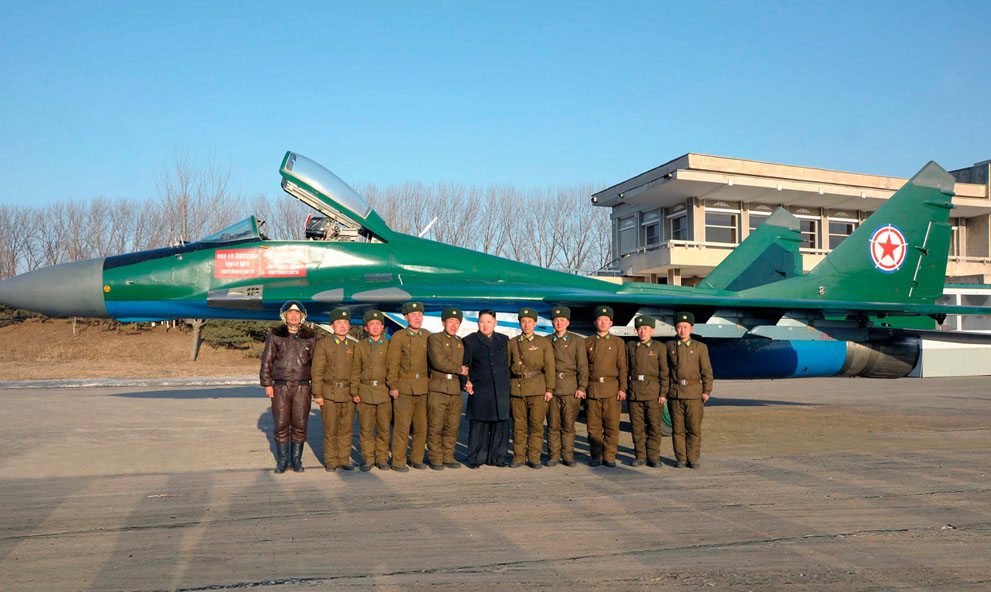 Photos of North Korea Air Force's MiG-29 are quite rare. The few available are mainly low quality ones or still from videos taken by surveillance planes intercepted by the North Koreans Fulcrums.
However, on Jan. 31, a new picture released by KCNA (Korean Central New Agency) and made available by Reuters. It shows Kim Jong Un posing with some soldiers and one pilot of the Korean People's Army Air Force, with a shiny MiG-29 in the background.
Although the location where the image was taken was not disclosed, it could be Sunchon airbase, to the northeast of Pyongyang, home of the 57th Air Regiment, where at least a squadron of the about 30 MiG-29 operating with the Democratic People's Republic of Korea Air Force is based.
Among the images released by KCNA, there is also one depicting a Su-25K overflying the base during the visit of Kim Jong Un who, among all the other things, is also the Supreme Commander of the Korean People's Army. Since a squadron of Su-25 is also based at Sunchon as satellite images show, the presence of a Frogfoot seems to suggest that the photograph was really taken there.
Image credit: Reuters/KCNA