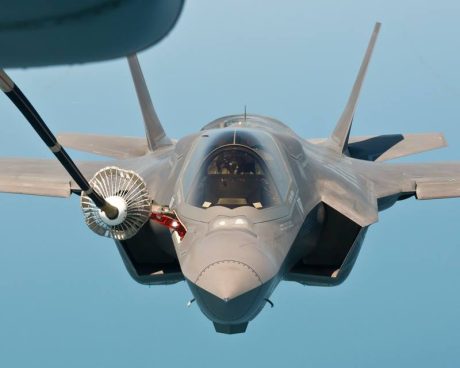 Taken by Dane Wiedmann and released by Code One magazine, this interesting photo shows USMC test pilot Lt. Col. Patrick Moran, flying F-35B BF-2, as he performs aerial refueling tests off of a U.S. Air Force KC-10 on Jun. 25, 2013.
Image credit: Dane Wiedmann via LM
So far, the majority of the images of the F-35 being refueled came from the typical point of view of the KC-135 boom operator.
This image was taken by a KC-10 equipped with a hose (in place of the flying boom) hence the interesting perspective on the stealth plane.
Related articles